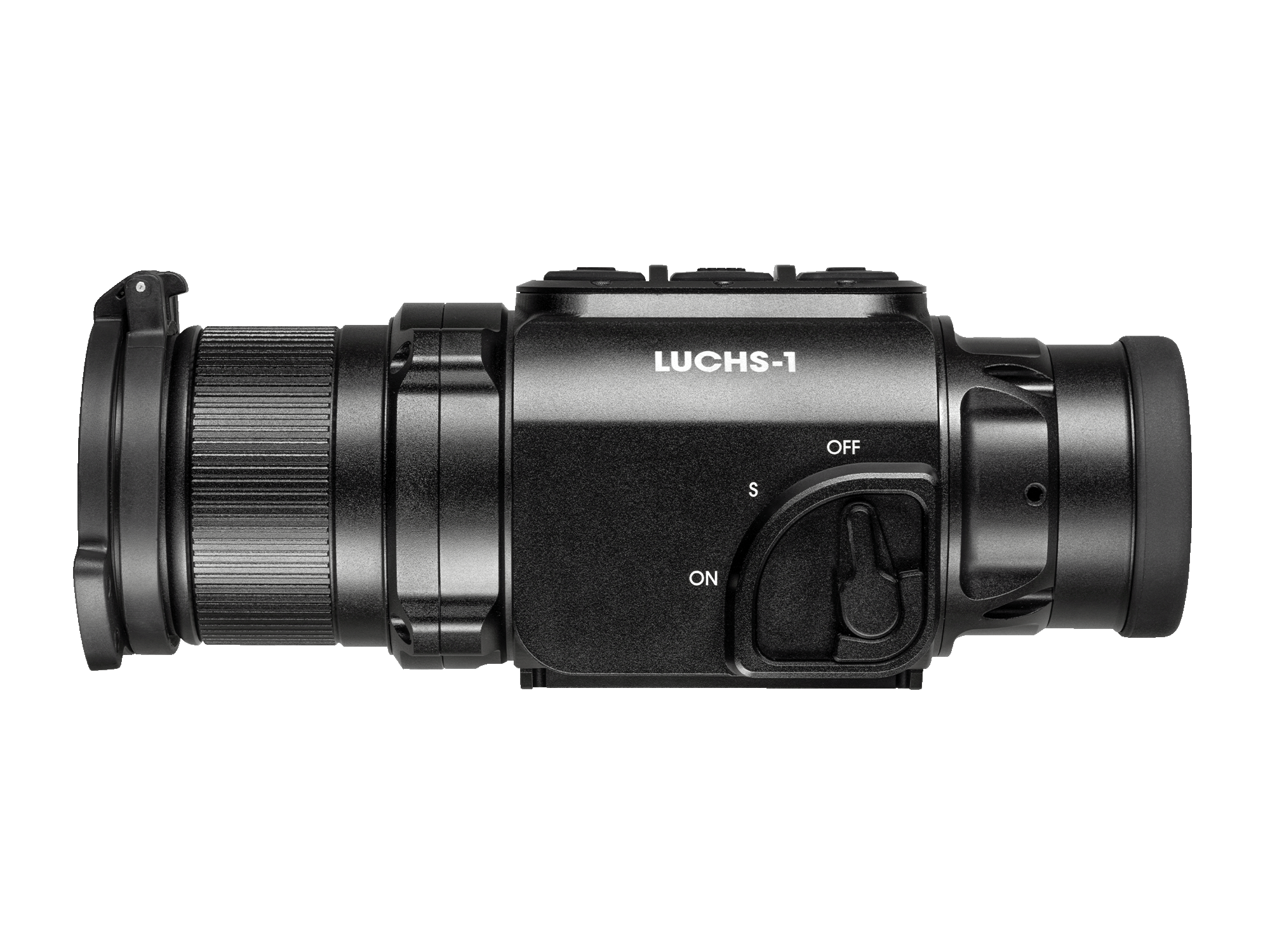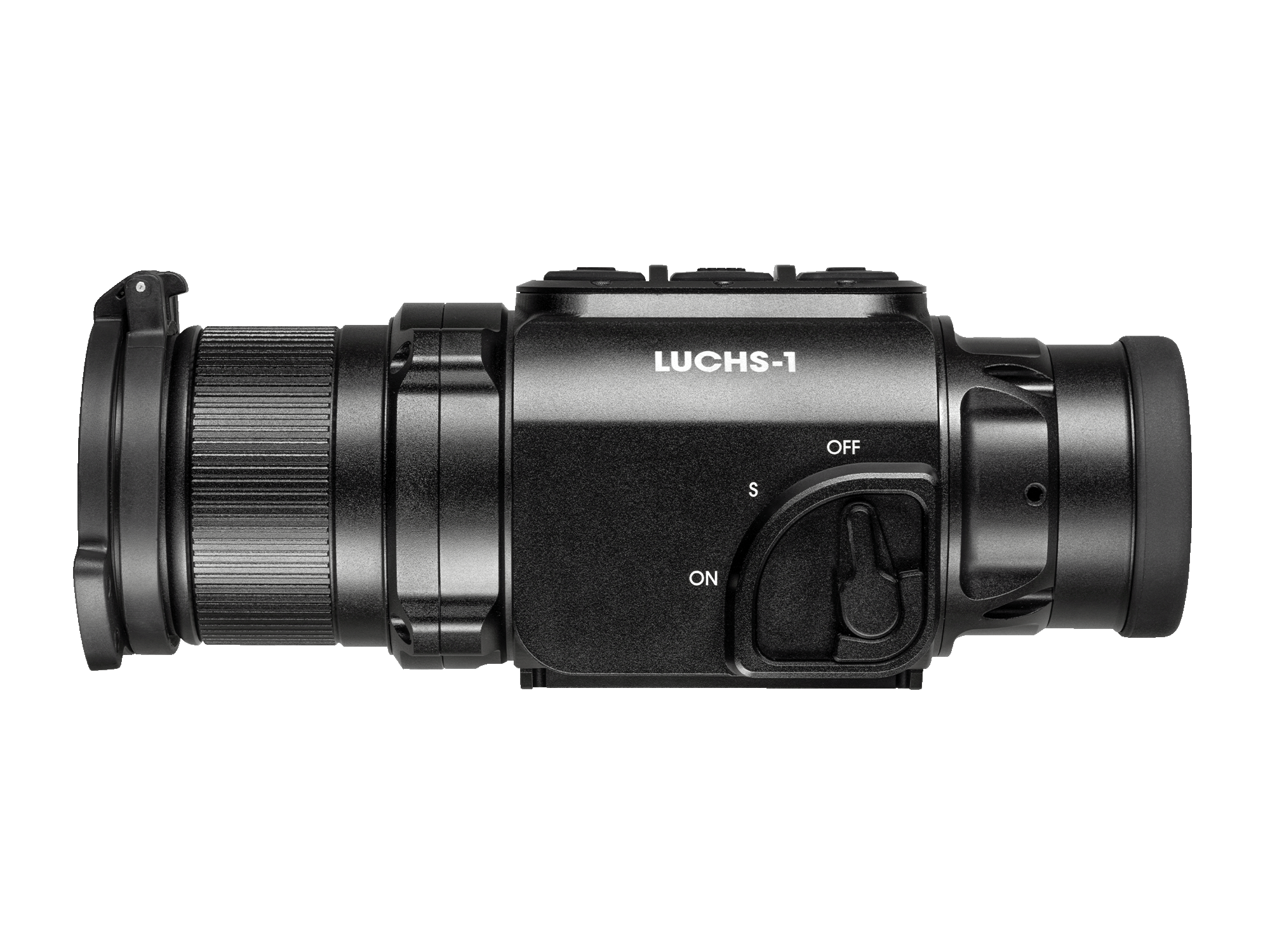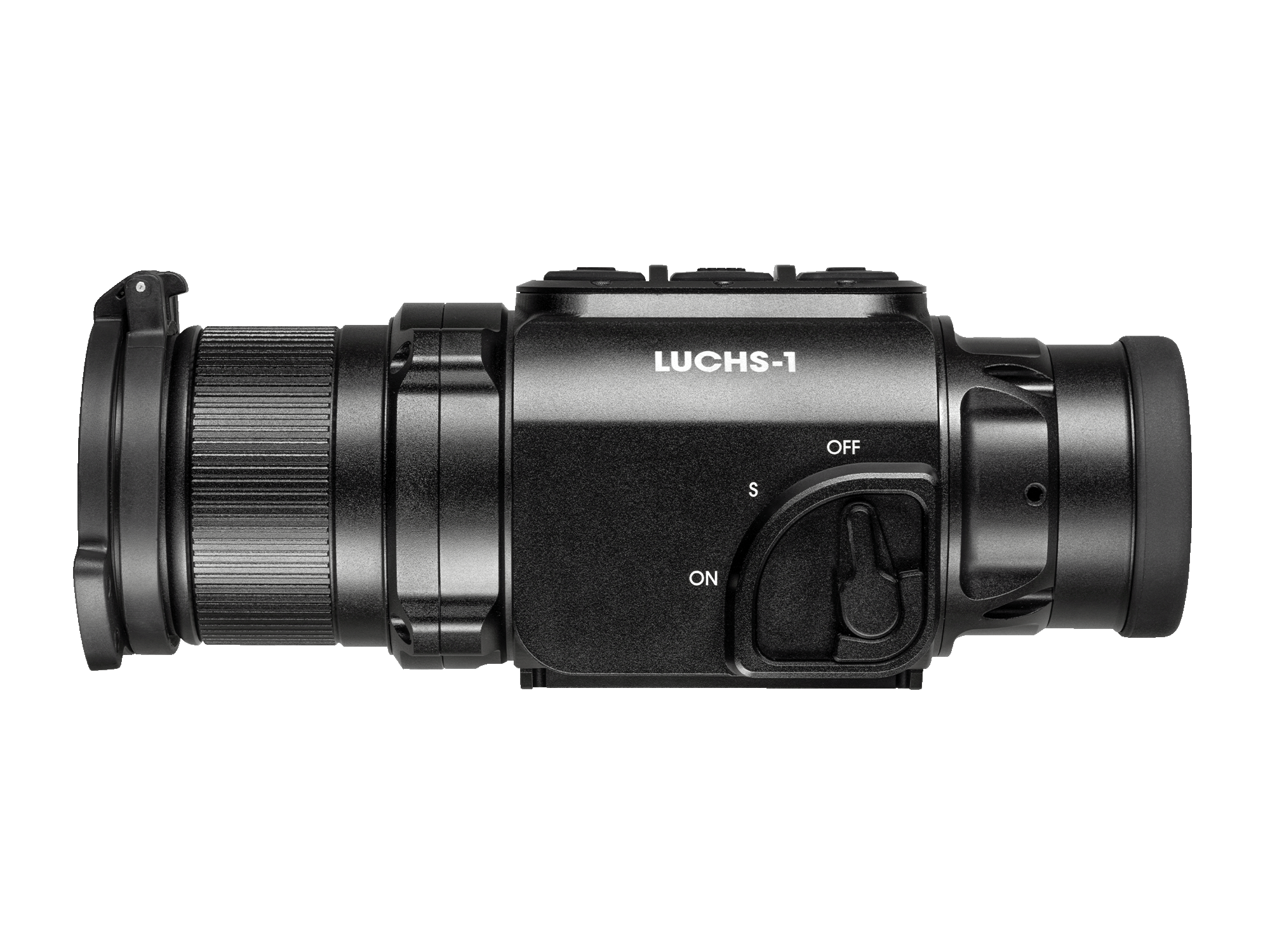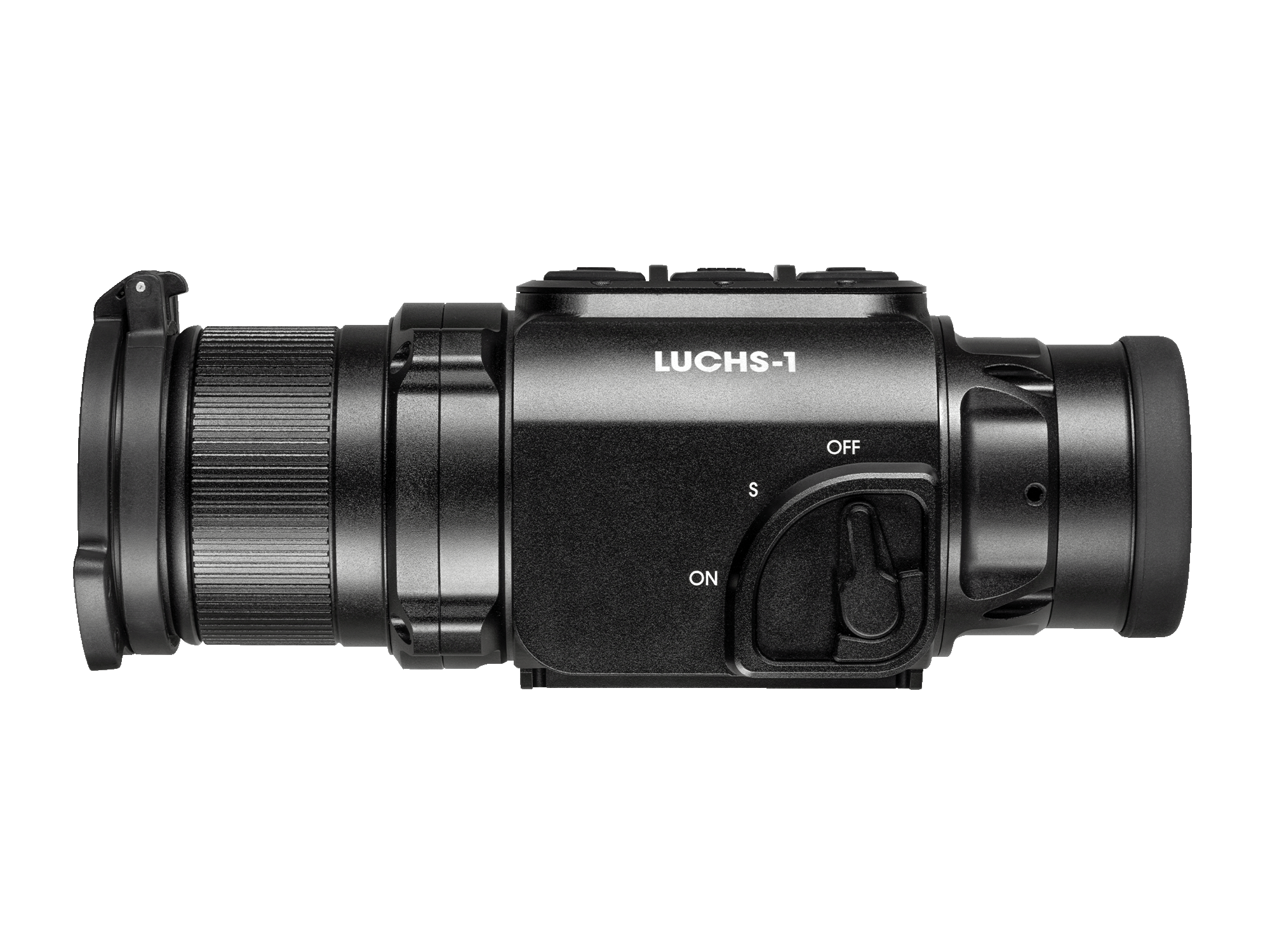 LIEMKE LUCHS-1
The all-rounder for field and forest hunting on mixed terrain.
Ready for immediate dispatch
Free shipping from 19000 HUF
First hand customer support
THE LIEMKE LUCHS-FAMILY

Lynx (German: Luchs) are fast, silent and have eyes that are six times as light sensitive as those of a human. This allows them to see their prey not only at dusk or dawn, but even over long distances in complete darkness.
These are exactly the properties that we used for the latest LIEMKE clip-on optics. Experience the darkness through the eyes of the nocturnal hunter – with the LIEMKE LUCHS family.
With the unique combination of a large field of view and a long range with unrivaled image quality, the LIEMKE LUCHS thermal imaging family are premium products that are second to none.
With their compact design, long battery life and intuitive operation, LUCHS clip-on optics set new quality standards in practical use. Whether LUCHS-1 or LUCHS-2 – all members of the LUCHS family are developed and manufactured in Germany.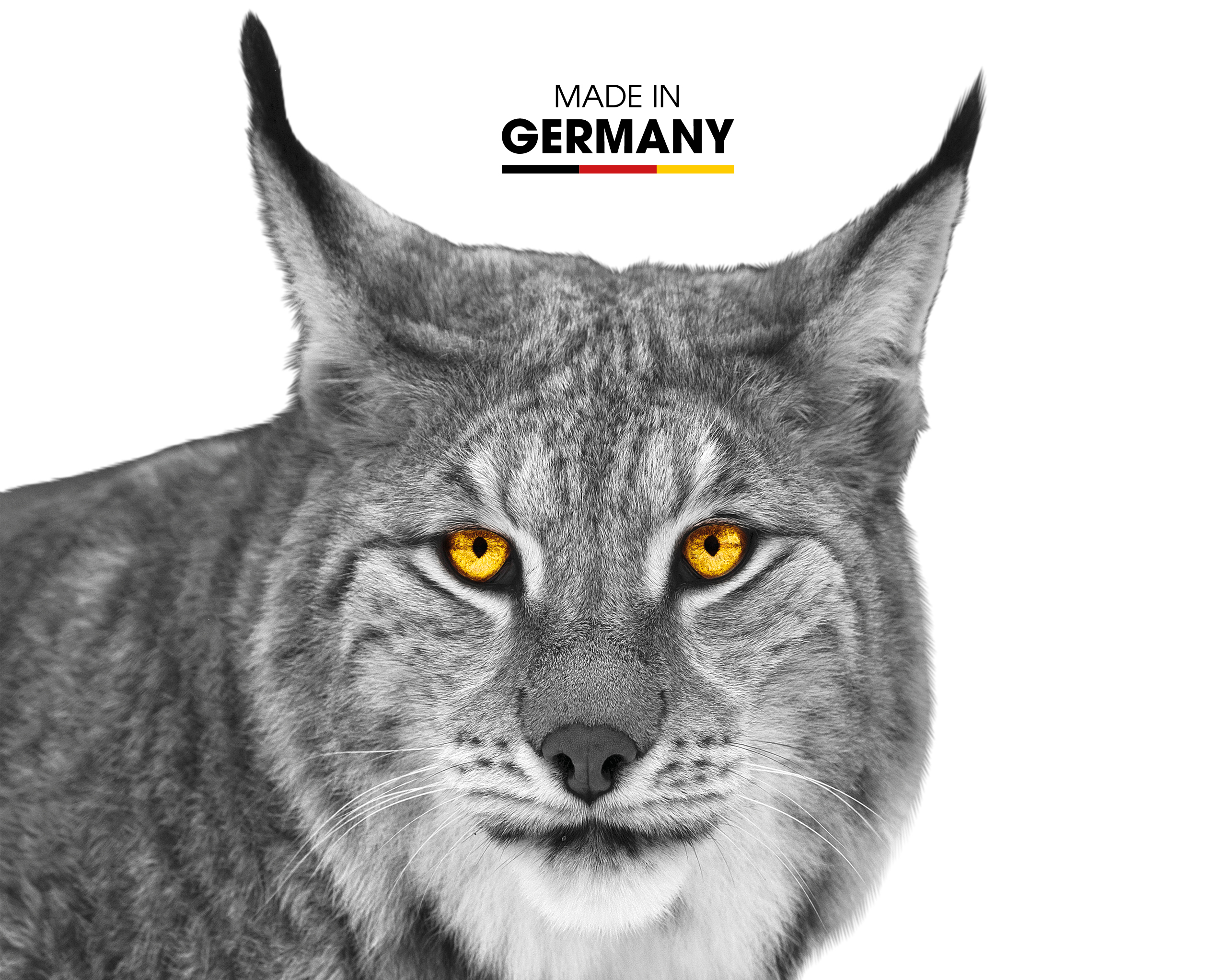 VERSATILE APPLICATION OPTIONS


Thanks to the combination of the powerful sensor with a universal 35 mm / 50 mm lens, LUCHS-1 and LUCHS-2 are suitable for forest and field hunting and work in
perfect synergy with universal or driven-hunt scopes. Both LUCHS models can be used as clip-on devices or as hand-held units.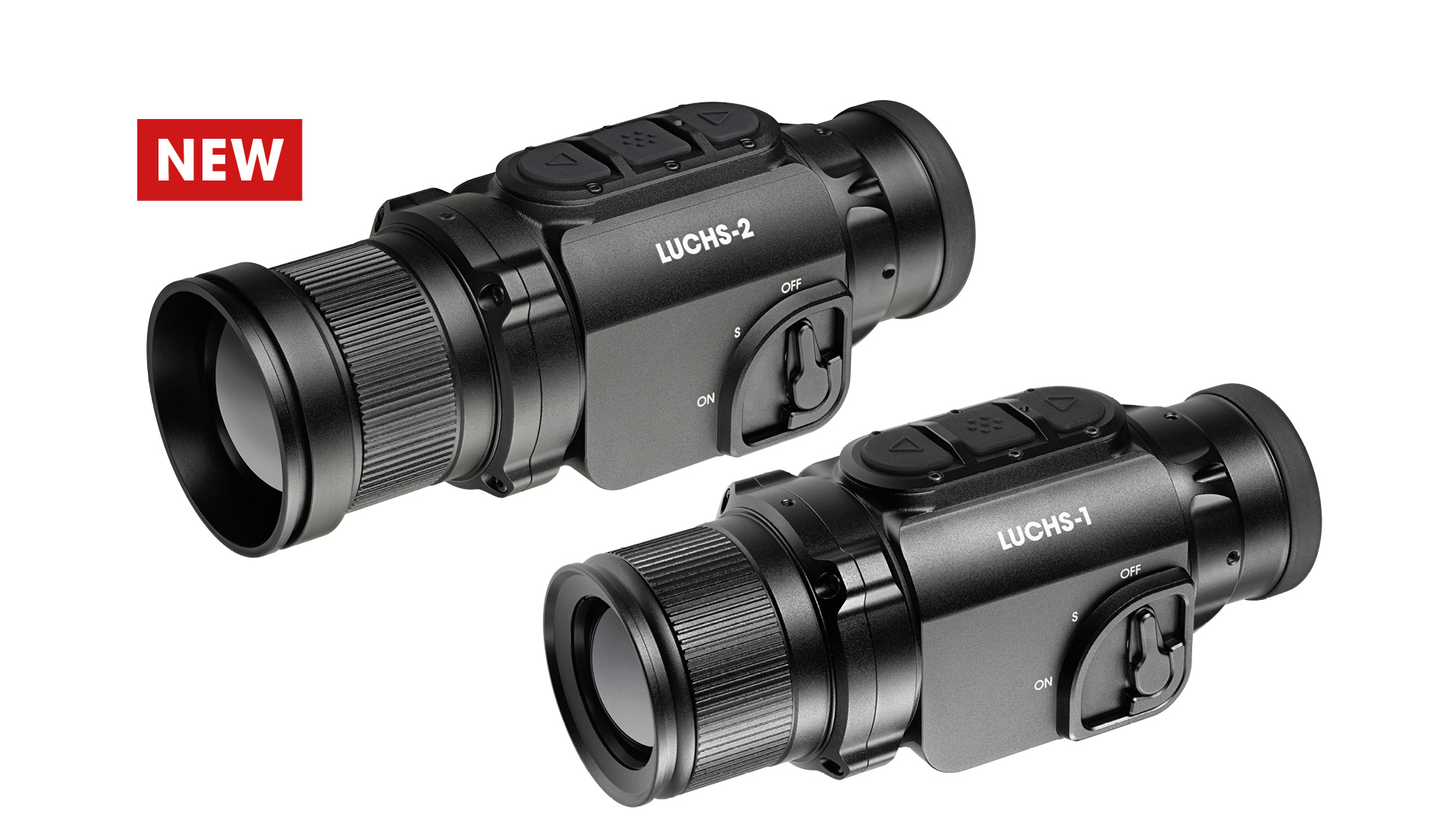 FIELD OF VIEW AND RANGE

LUCHS-1  /  LUCHS-2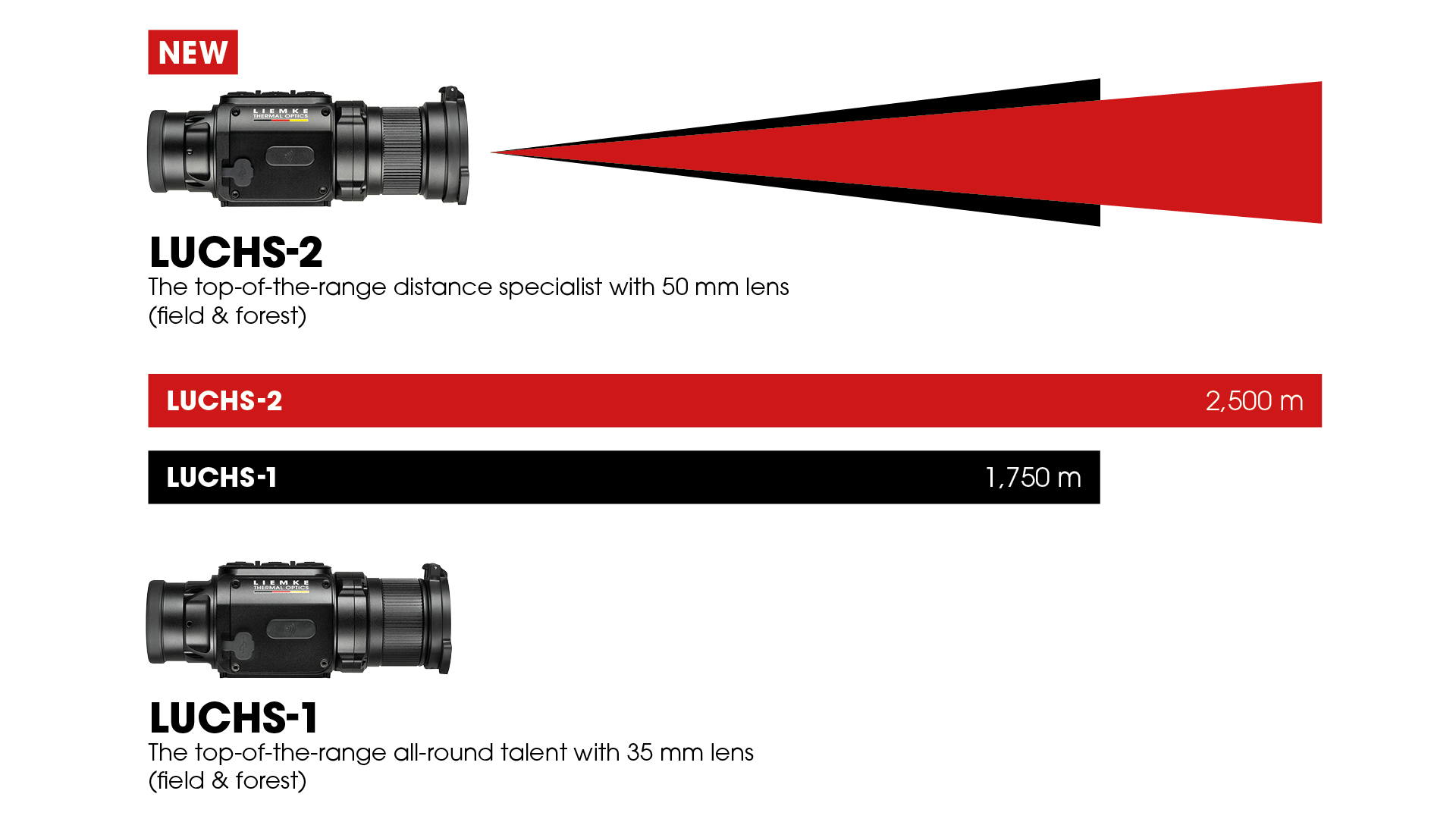 SUPERIOR IMAGE QUALITY
The five color modes allow you to use the devices in all conditions, to suit your individual preferences. The two "Sun" and "Rain" image modes use contrast balancing to ensure optimum detailed image rendition in different weather conditions, providing orientation on any terrain.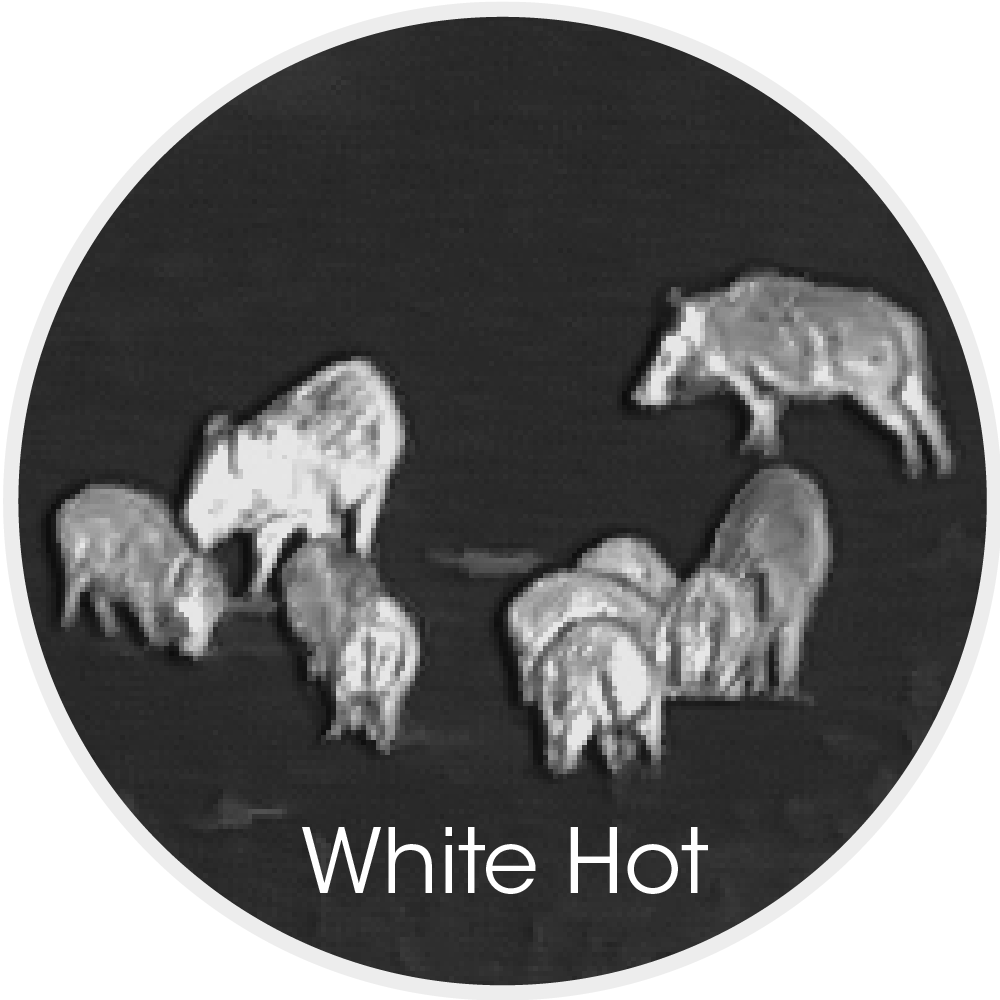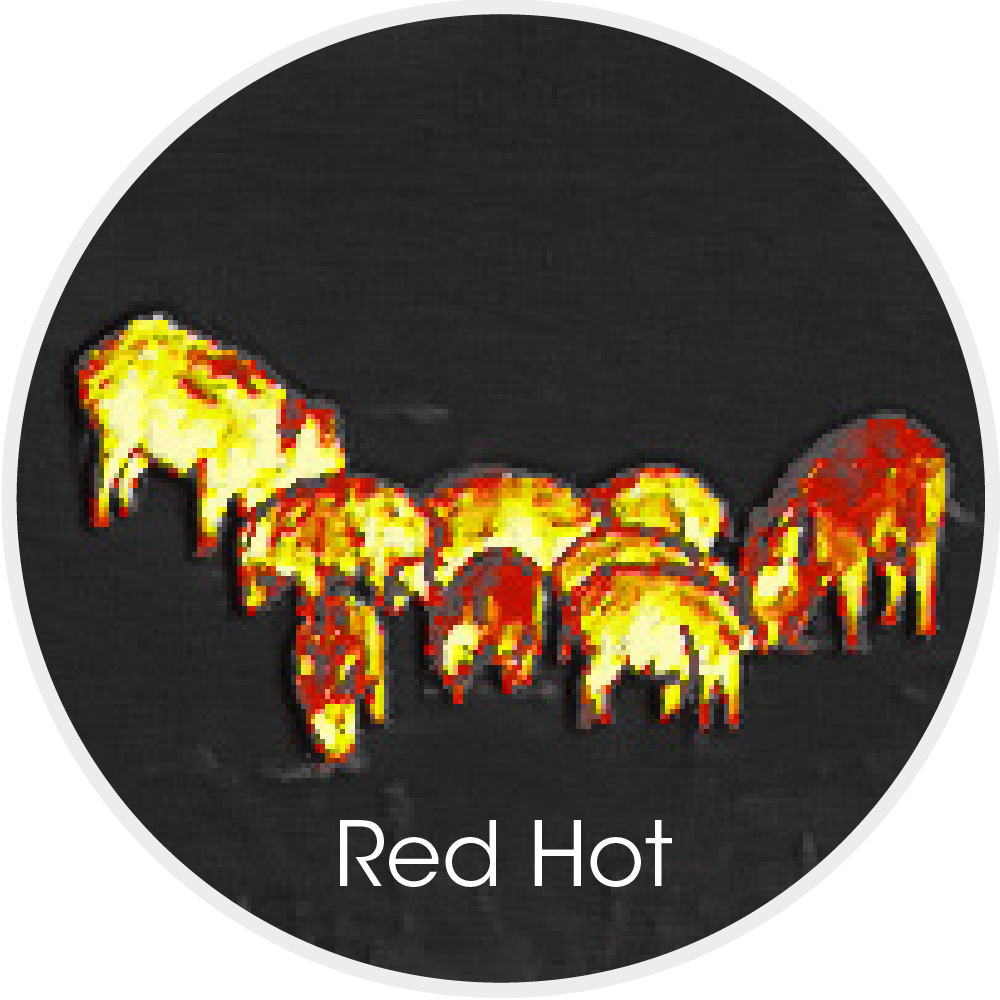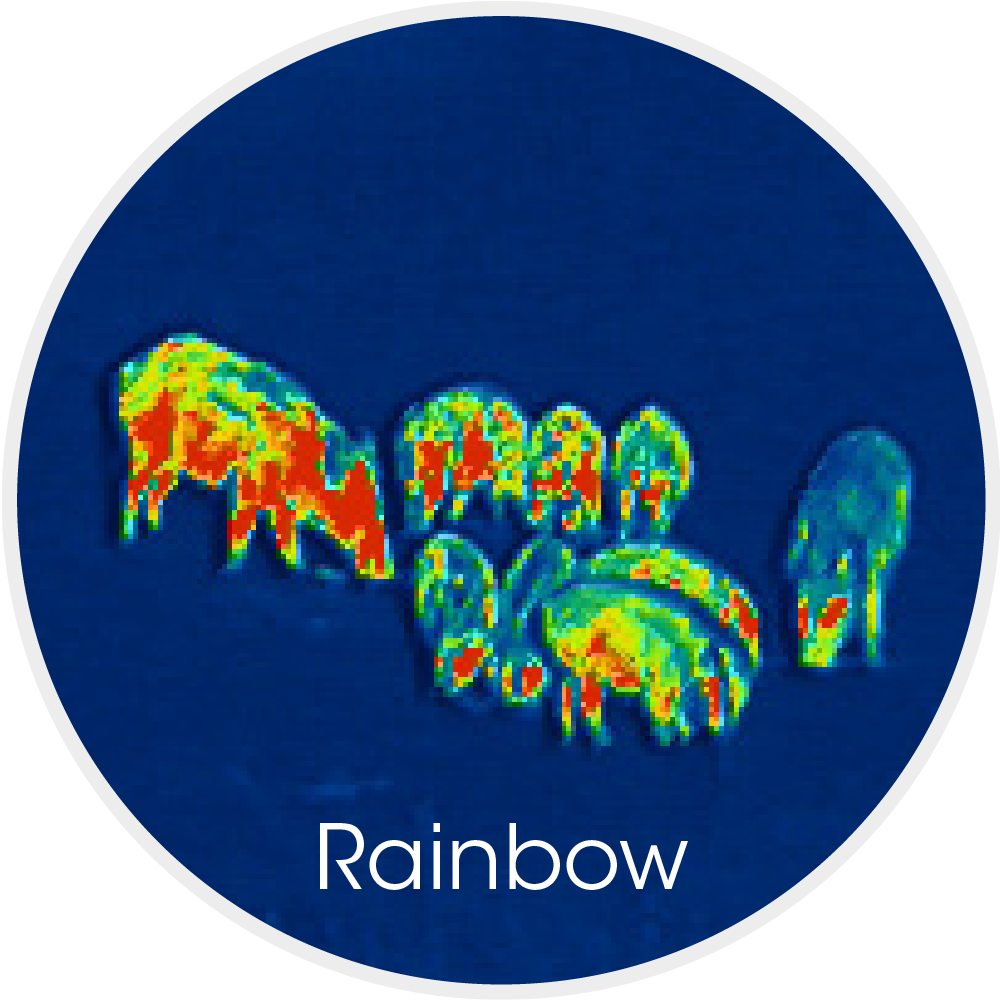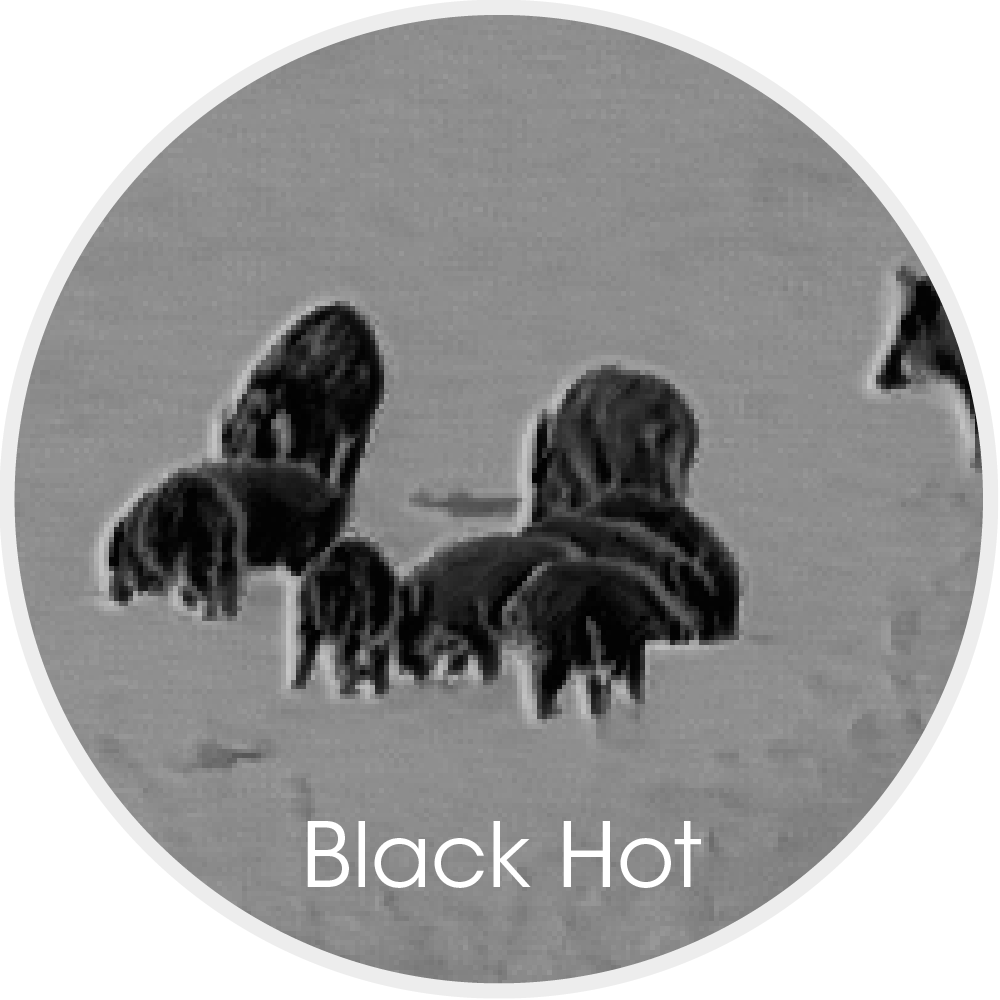 FAST & INTUITIVE OPERATION
The LIEMKE LUCHS family features flexible operation with 3 modes:


Standard: preset
Basic: limited to essential functions
Individual: Configurable for tech-savvy users
Memory slots are available for adapting settings to three different optics.

THREE-POSITION SWITCH
With a start-up time of only 5 seconds, the device is ready to use immediately. The visible and tactile switch ensures fast and intuitive operation – directly on your scope:
OFF / Standby / ON

IDEAL SYNERGY
Easy, fast, with high repeat accuracy – the models in the LUCHS family can be ideally combined with daylight optics in just a few simple steps.
Both LUCHS thermal imaging clip-on devices feature the unique, powerful combination of a generous field of view of 22 m (15.4 m) over 100 m and a range of 1,750 m (2,500 m). This means that the image width of the scope is already completely filled even at low magni- fication.


In contrast to the clip-on devices from other manufacturers, the LUCHS family completely fills the scope image even at low magnification.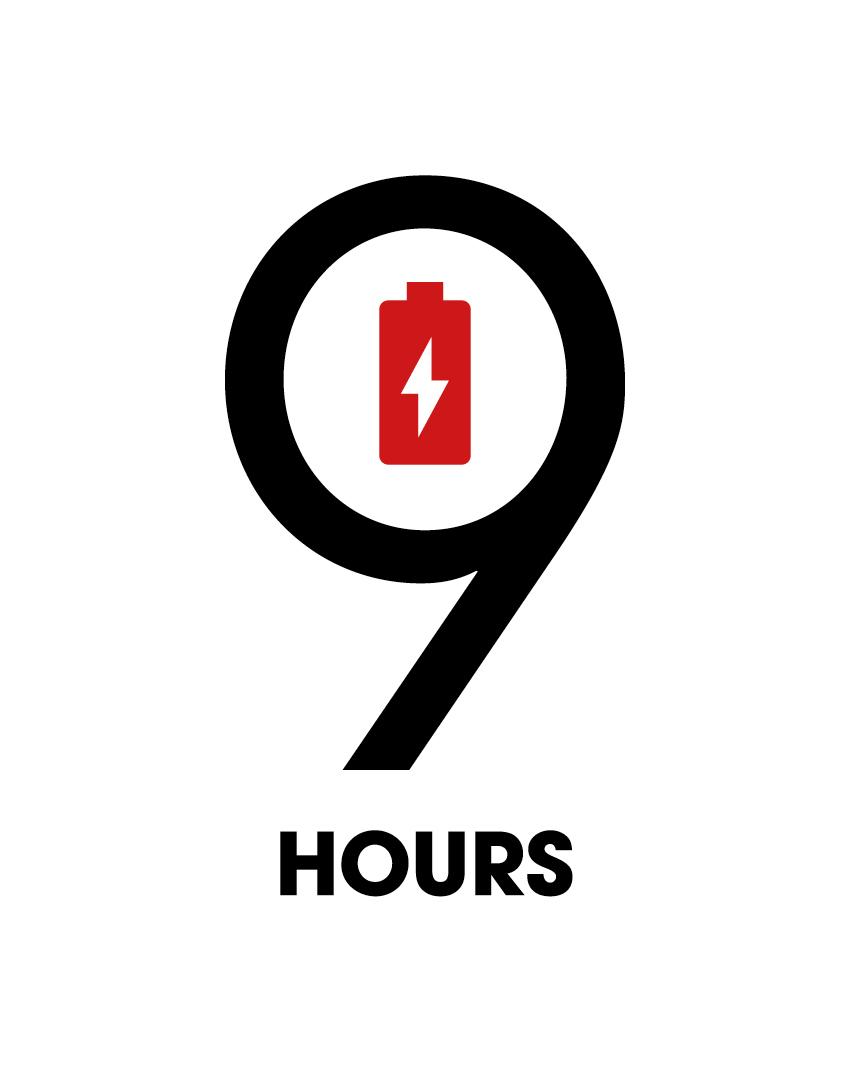 Both LUCHS models feature an integrated battery with a life of up to 9 hours.
With a USB-C port and WiFi functionality for live streaming, photos and video recording via app. A 32-GB internal memory additionally allows you to record your hunting experience.

DISCOVER THE LIEMKE APP!

Transfer the thermal image from your LIEMKE device* to your smartphone or tablet in real time! Then use it to generate photo and video recordings – direct, easy, convenient. Digitize your hunting experiences now with the LIEMKE app.

*Compatible with KEILER-1, KEILER-2, KEILER-25.1, LUCHS-1, LUCHS -2 and MERLIN-35 and other Wifi-capable KEILER handheld devices.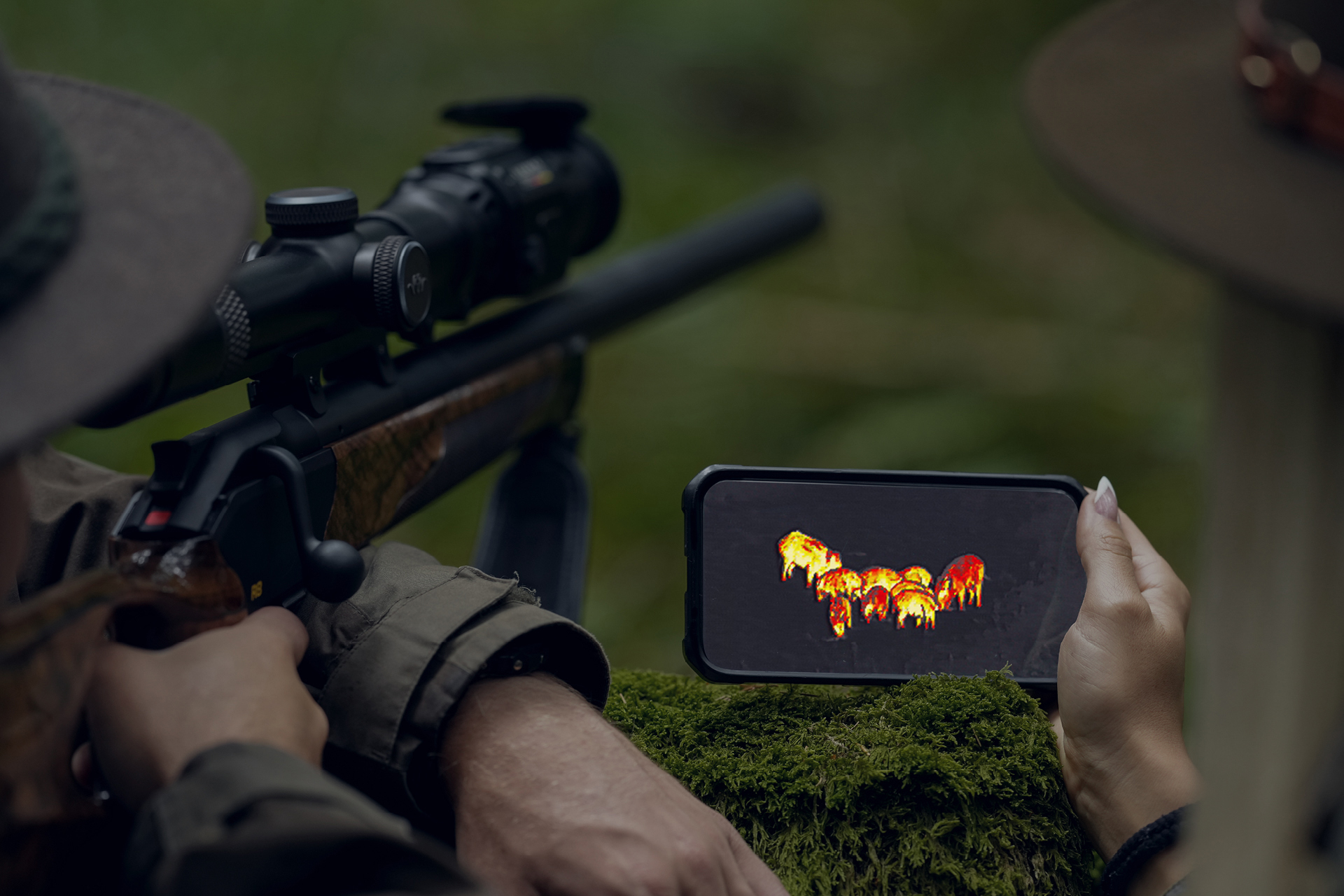 The LUCHS models are designed and then tested to ensure that they meet the same requirements for impact resistance as premium scopes. Rain, dust and temperatures between -20 °C and +50 °C also cause no problems for the clip-on optics.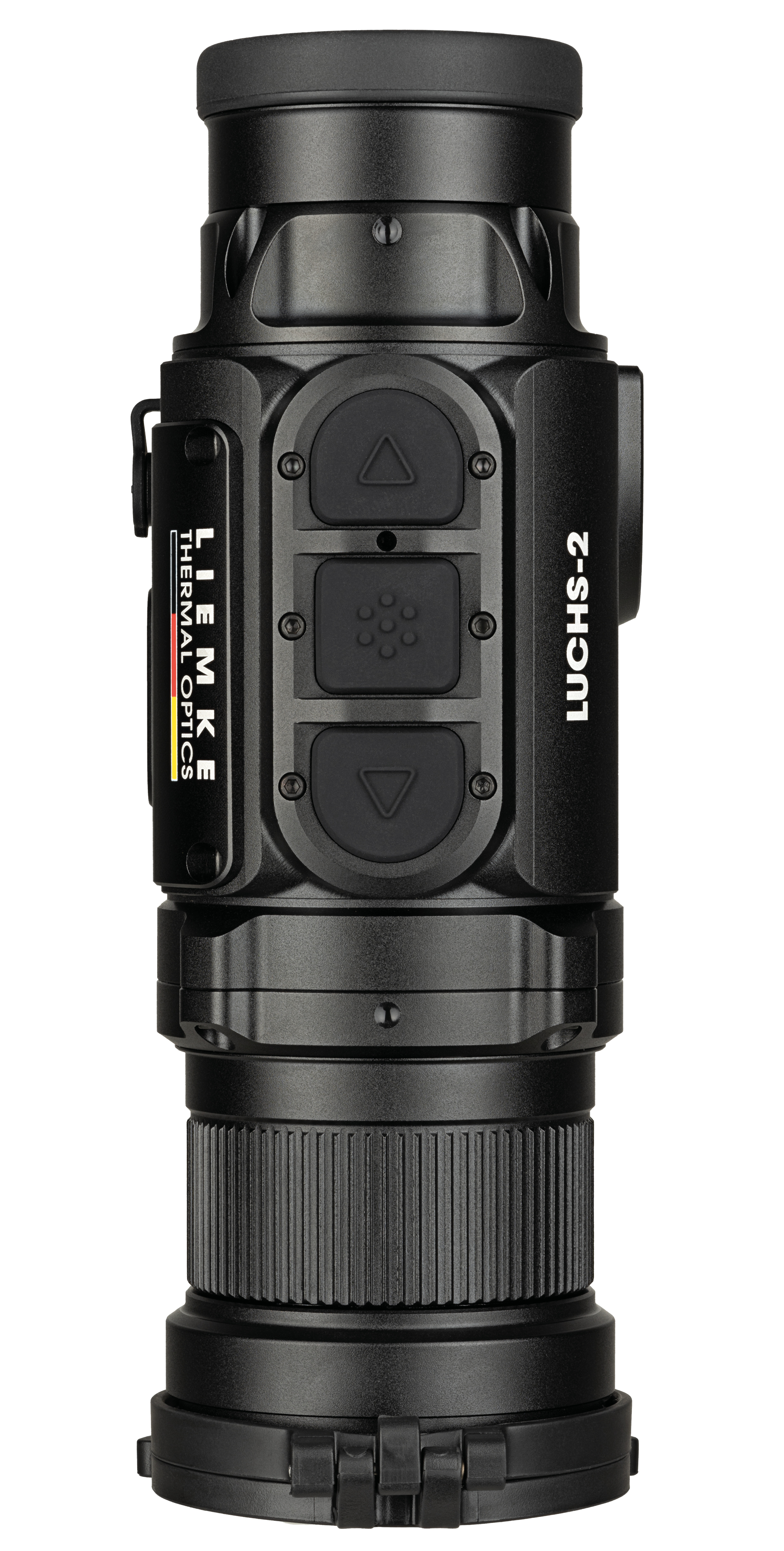 Modell

LUCHS-1

LUCHS-2

Sensor (resolution and type)

640x512 VOx microbolometer uncooled

Pixel Pitch

12 μm

Lense

35 mm / F1.0

50 mm / F1.0

Field of view

22x17,6 m /100 m

15,4x12,3 m /100 m

Detection range

1.750 m

2.500 m

Optical magnification

1x (2x direct zoom available)

Refresh rate

50 Hz

NETD

50 mK

Display

1.024x768 OLED color display

Battery

integrated up to 9 hours battery life

External power supply

USB-C

Wireless connection /memory

WiFi / 32 GB internal memory

Connecting thread

M43x0.75

Waterproof rating

IP67

Usage temperature

–20°C bis +50°C

Size

161x64x65 mm

179x64x69 mm

Weight

580 g

625 g

Lieferumfang

- Liemke LUCHS-1 / Liemke LUCHS-2

- Produktbeschreibung

- Aufladekabel USB und Stecker

- Frontadapter