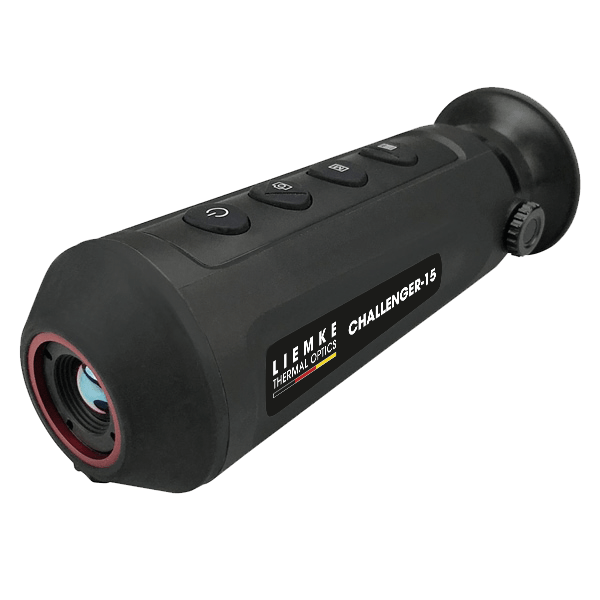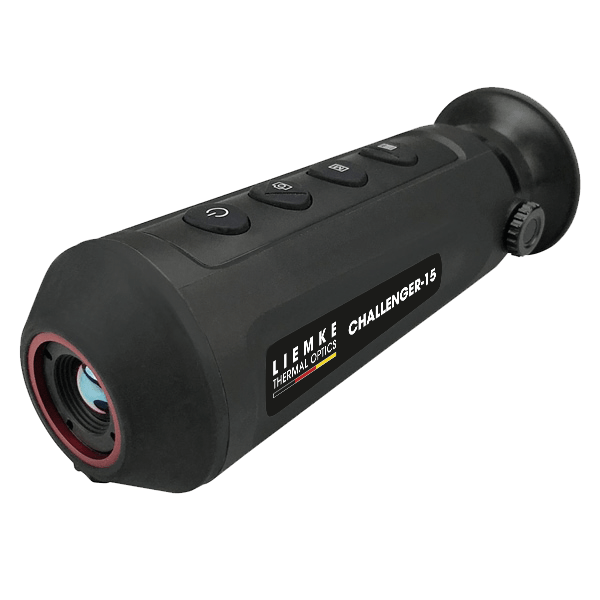 Ready for immediate dispatch
Free shipping from 19000 HUF
First hand customer support
LIEMKE CHALLENGER-15 Thermal Spotter
The LIEMKE CHALLENGER-15 thermal imaging scope has been specially developed for hunters and is an excellent entry-level model.

Equipped with a powerful 384 x 288 VOx thermal detector with a 17μm pixel pitch, the CHALLENGER-15 thermal imaging spotter delivers an outstandingly sharp image.

The 15mm objective lens provides a detection range of up to 530m.

Heat sources can be displayed in various color modes, which can be digitally magnified up to 4x to identify distant game more precisely.

With 8GB of internal memory, up to 10,000 images or 4 hours of videos can be recorded and transferred via cable or Wi-Fi directly to your Android® or Apple® device up to 40m away.

The optimized energy consumption of the CHALLENGER-15 thermal imager provides a battery life of at least 6 hours and can also be operated and charged via an external USB power source.

The robust housing ensures a simple and intuitive operation even when wearing gloves.

In accordance with strict regulations, the thermal imaging scope is certified according to IP66 standards to provide optimal protection against dust and heavy rain.

With its extensive technical features, and simple and intuitive operation, the CHALLENGER-15 thermal spotter is a leading compact night vision scope in its price range.

When buying this thermal night scope you will receive a 3-year warranty.
| | |
| --- | --- |
| Auflösung: | 384x288 Pixel |
| Aufnahmefunktion: | Ja |
| Bauart: | Monokular |
| Bildfrequenz: | 50 Hz |
| Gewicht: | bis 400g |
| Größe: | Taschenformat |
| Linsengröße: | 14.8mm |
| Pitch: | 17µm |
| Zoom: | 2-4x |