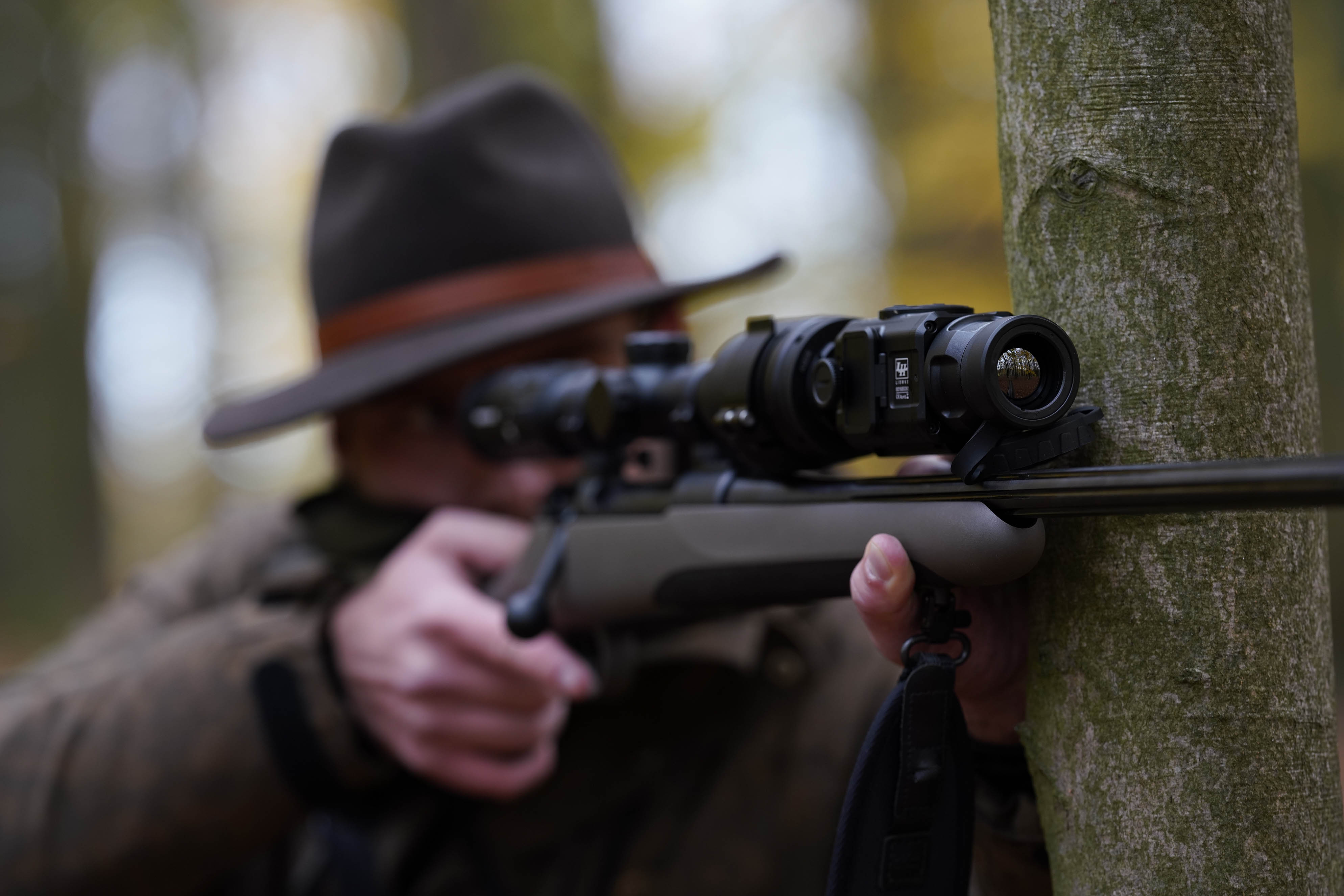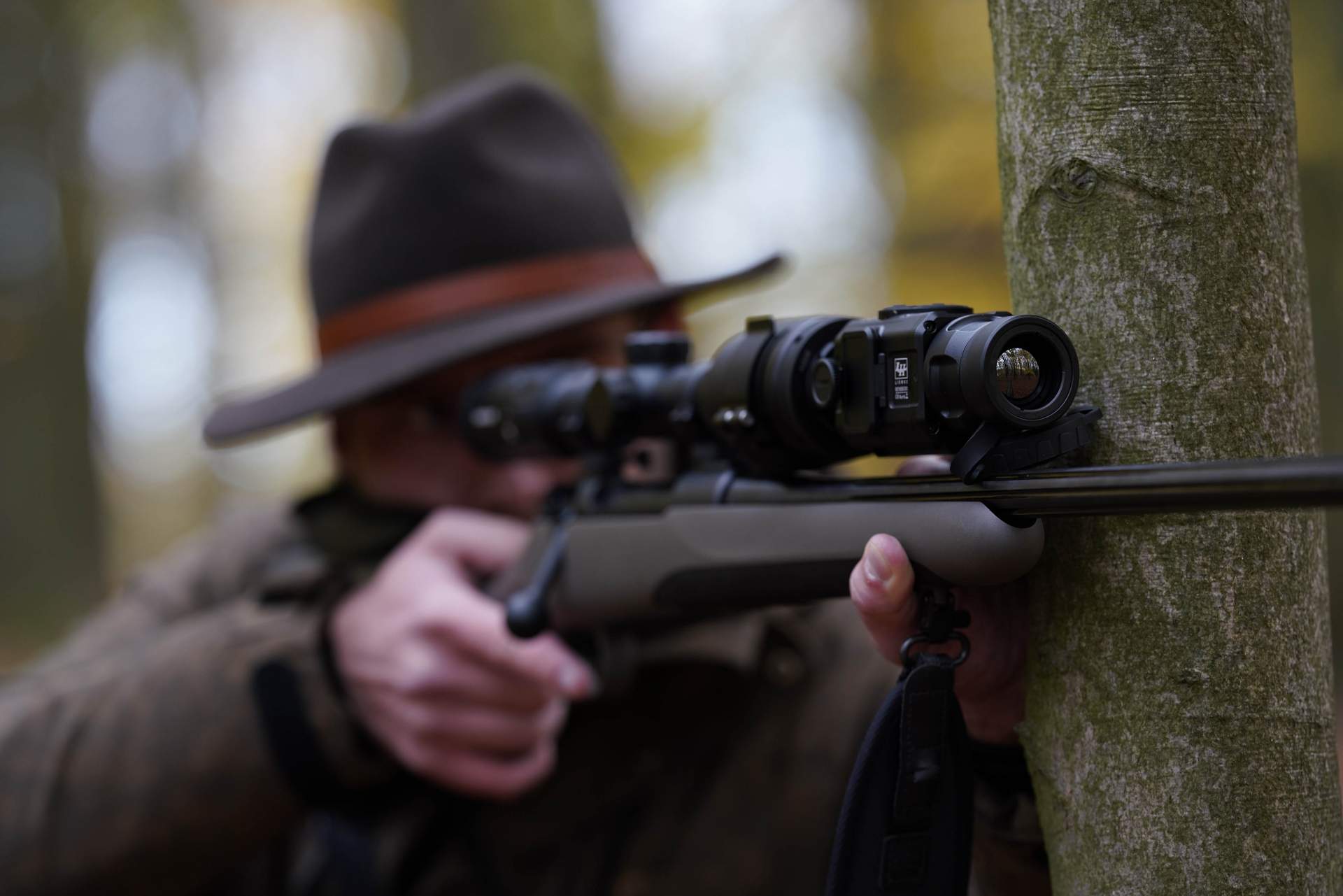 PRE-MOUNTED DEVICES
COMPACT AND VERSATILE
PRECISE CONNECTION:
BLASER THERMAL CLIP-ON MOUNT
A reliable connection to the riflescope is of crucial importance for a consistent and repeatable point of impact when hunting with a thermal clip-on device. Thanks to the automatic positioning of the clip-on mount, using the integrated rail of the Blaser 1–7x28 iC, the installation of your thermal device is always repeatable, even in complete darkness.




Thanks to a recoil lug, which needs to be installed onetime into the inner rail of the Blaser riflescope 1–7x28 iC, the constant positioning of the thermal clip-on device is guaranteed.


LUCHS-1
Large Field of View. Gigantic Range. Brilliant Image.
The new thermal optic made in Germany.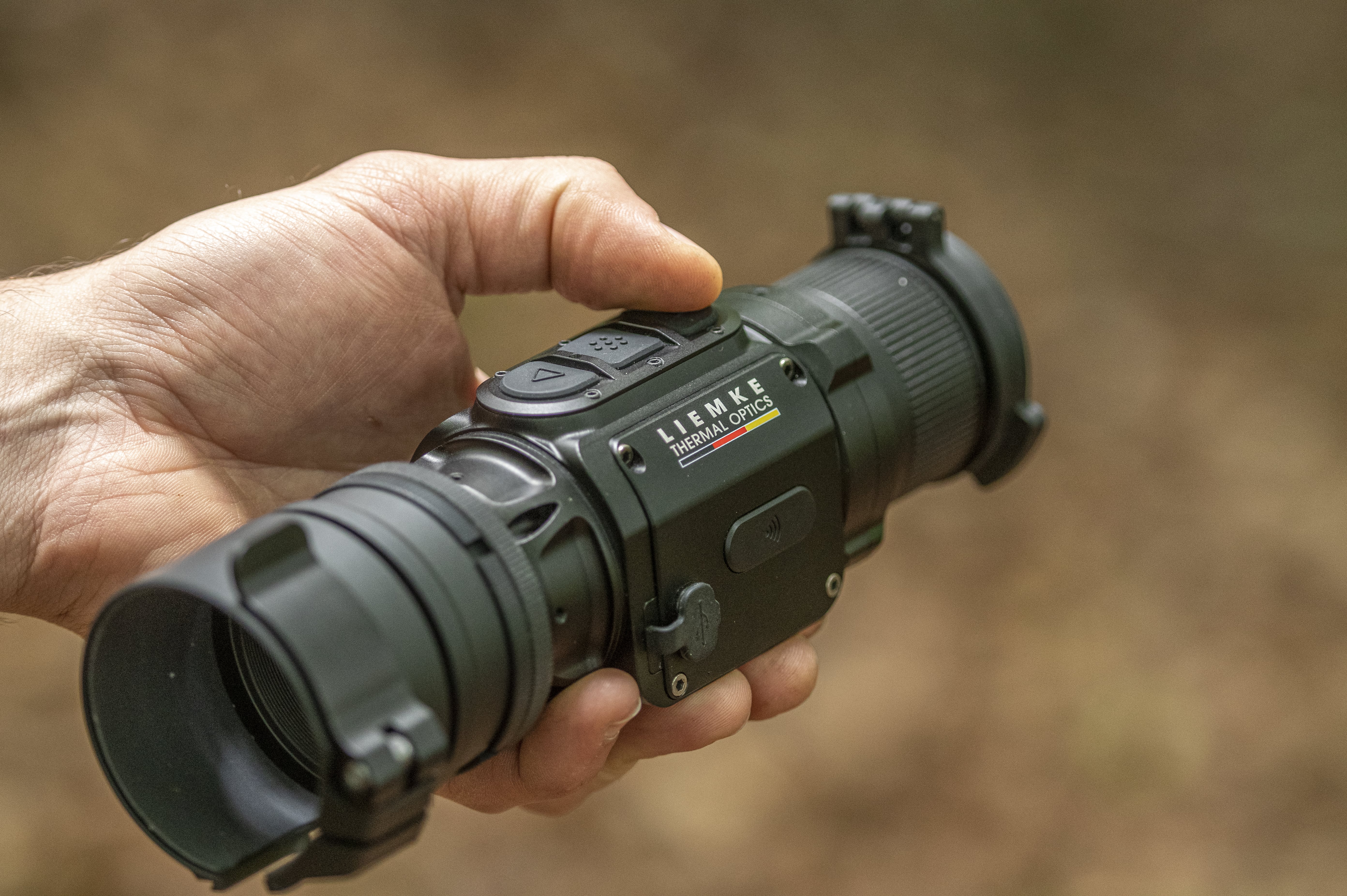 MERLIN-50
High-end dual-use thermal imaging camera that can be quickly and easily mounted as an attachment owing to its compact design.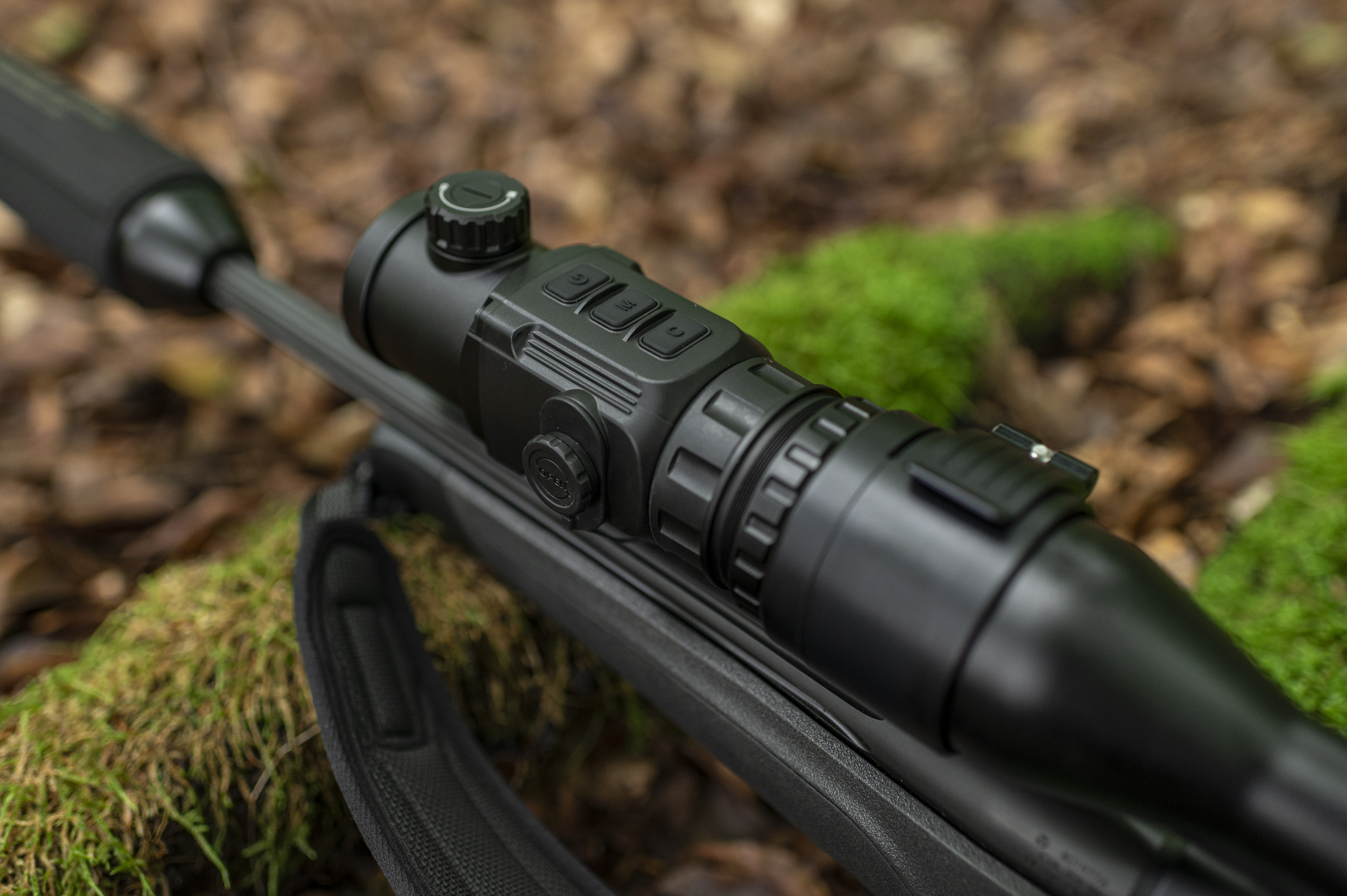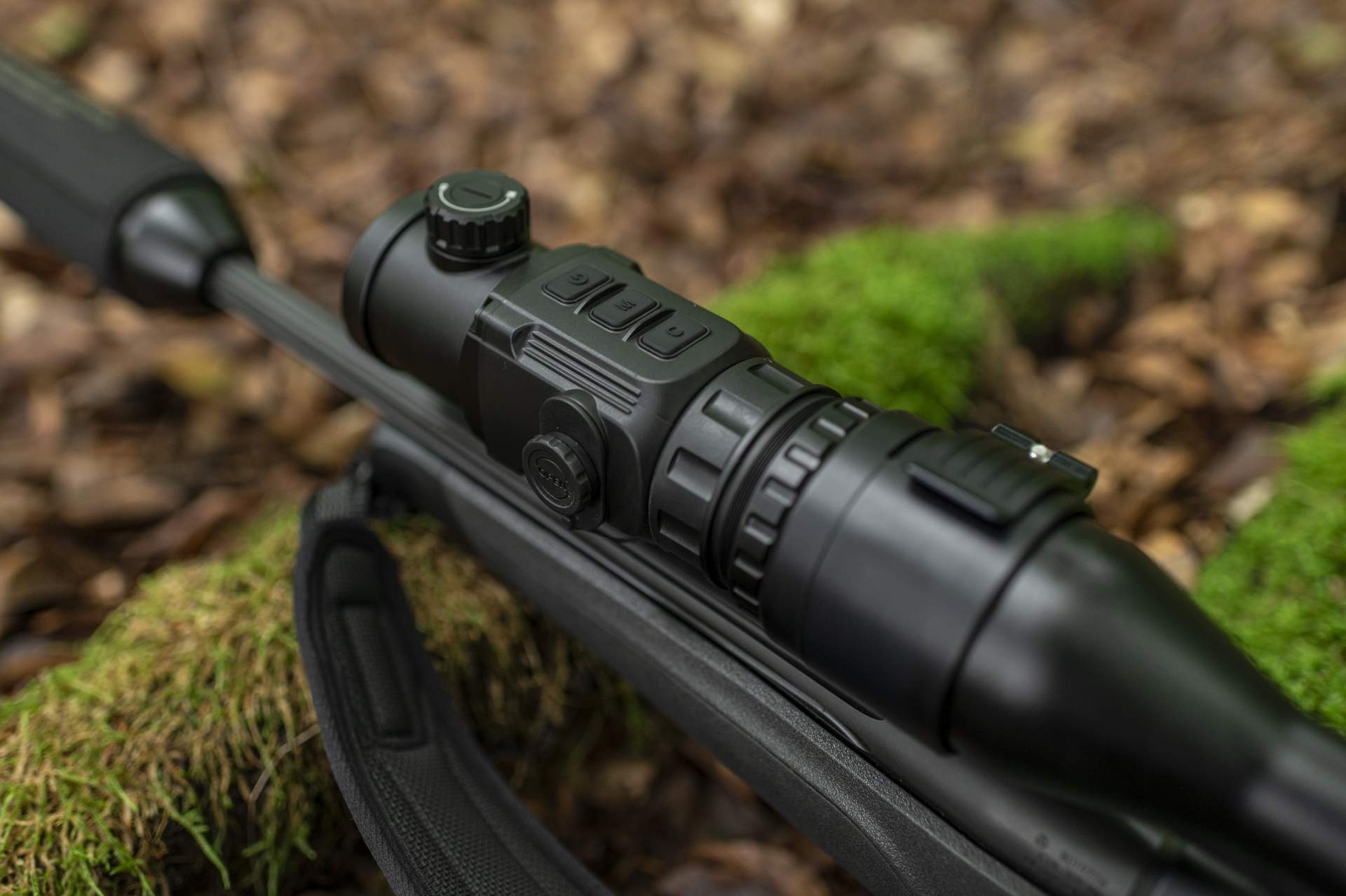 ALL PRE-MOUNTED DEVICES
FOR ETHICAL HUNTING
THE BEST
OF LIEMKE
LIEMKE thermal imaging cameras are characterized by their impressive sharpness of detail and are the perfect thermal imaging optics for passionate stalking, forest & field hunters. Heat sources can be displayed in various color modes and digitally magnified up to 4x. With a detection range of up to 1,765m, the thermal imagers from LIEMKE enable a detailed image at almost any distance. Via cable or WiFi function, the image data of the thermal imaging camera can be transferred to your Android® or Apple® end device or recorded.