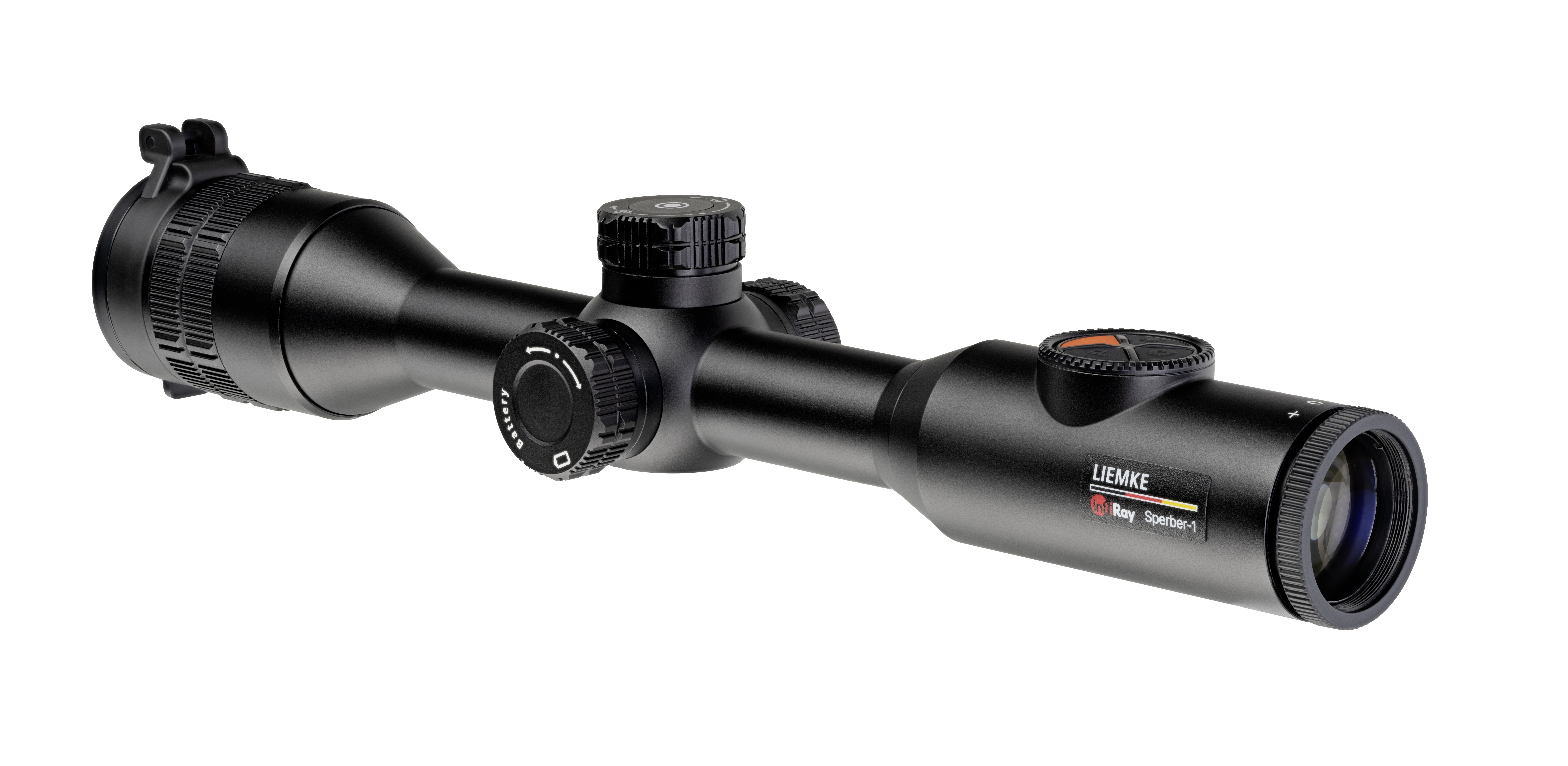 This article is exclusively available through our specialized trade partners.
Please note the legal conditions for buying and using thermal imaging devices in your country.
Outstanding image quality.
Despite its slim design, the optic impresses with a detection range of 1750 m and outstanding image quality. With a field of view of 13.2 m at 100 m, the device is suitable for both forest and field hunting. The LIEMKE SPERBER-1 has a 384 x 288 pixel ceramic VOx detector with 12µm pixel pitch.
New standards in terms of
design.

The new LIEMKE thermal aiming device SPERBER-1 sets new standards in terms of
design. The SPERBER-1 captivates with its aluminium housing in the classical style of a daylight optic and thus blends harmoniously into the overall picture.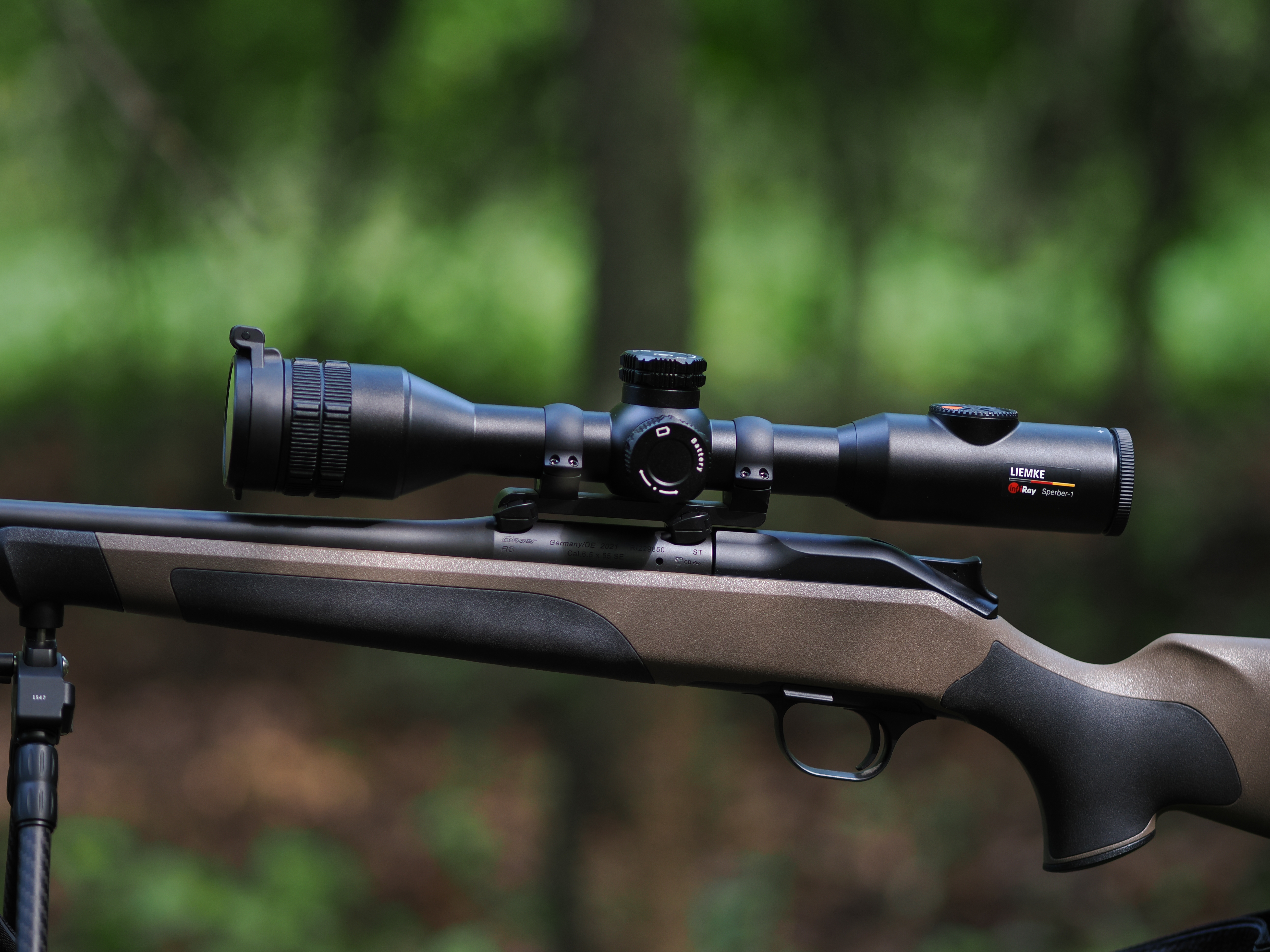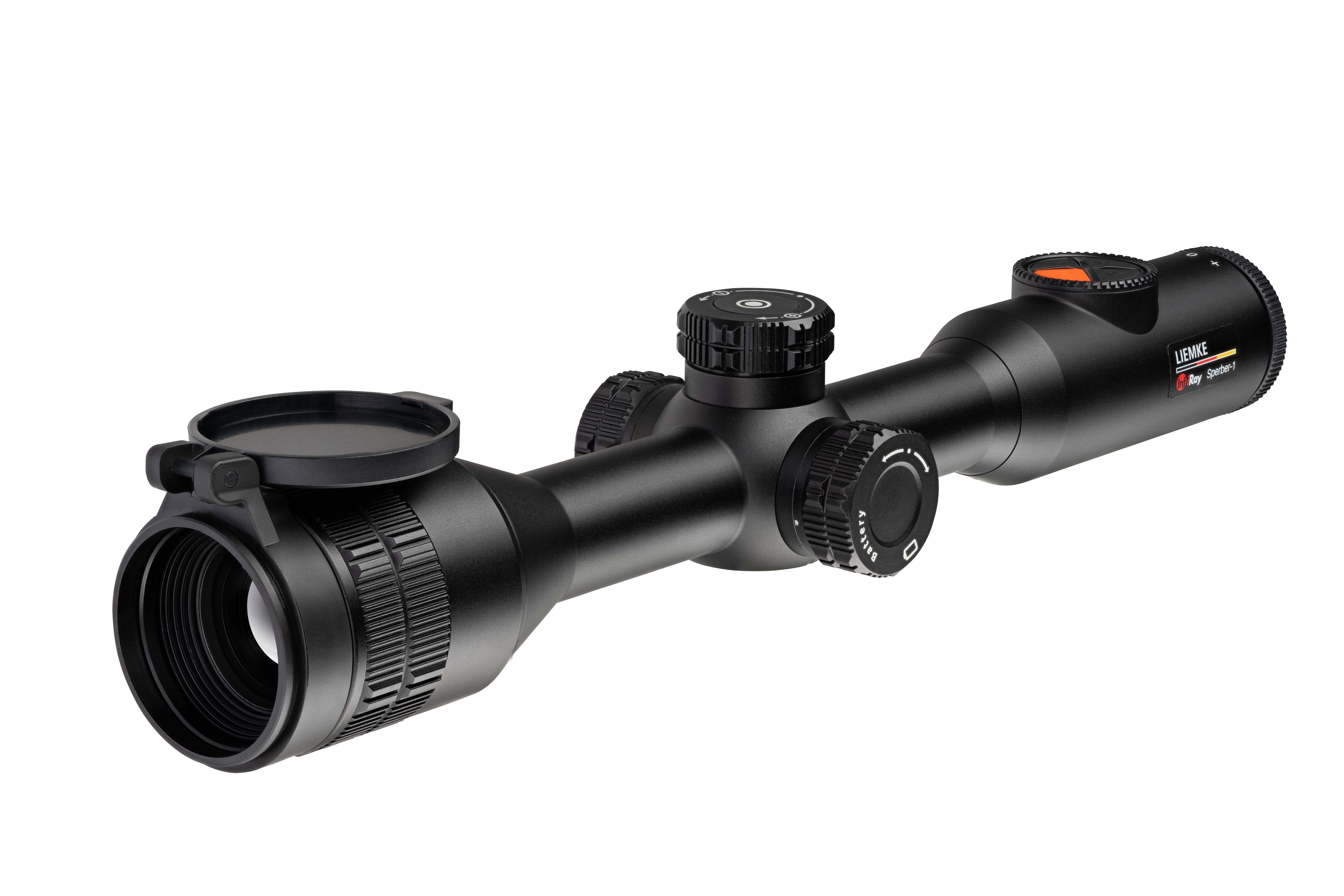 Das Wärmebild-Zielgerät für beste Jagderlebnisse.

Trotz seines schlanken Designs überzeugt die Optik mit einer Detektionsreichweite von 1750 m und einer hervorragenden Bildqualität. Mit einer Sehfeldbreite von 13,2 m auf 100 m ist das Gerät sowohl für die Wald- als auch für die Feldjagd geeignet. Das Objektiv mit einem Durchmesser von 35mm ist manuell fokussierbar und ermöglicht eine 3-12x Vergrößerung.
Der integrierte Akku, plus der zusätzliche wechselbare Akku, ermöglichen eine Batterielaufzeit von bis zu 15 Stunden und kann zusätzlich über eine externe USB-C Schnittstelle betrieben werden.
Die Drahtlose Verbindung und ein 16GB interner Speicher ermöglichen es Ihnen, ihre emotionalsten Jagderlebnisse festzuhalten.
Eine intelligente Anordnung der Bedienelemente ermöglicht eine intuitive Anwendung in der Praxis.