THERMAL IMAGING MONOCULARS
POWERFUL AND COMPACT
LIEMKE KEILER-1
Höchstleistung im Taschenformat!
Die neue Premium-Wärmebildkamera von LIEMKE
- klein und kompakt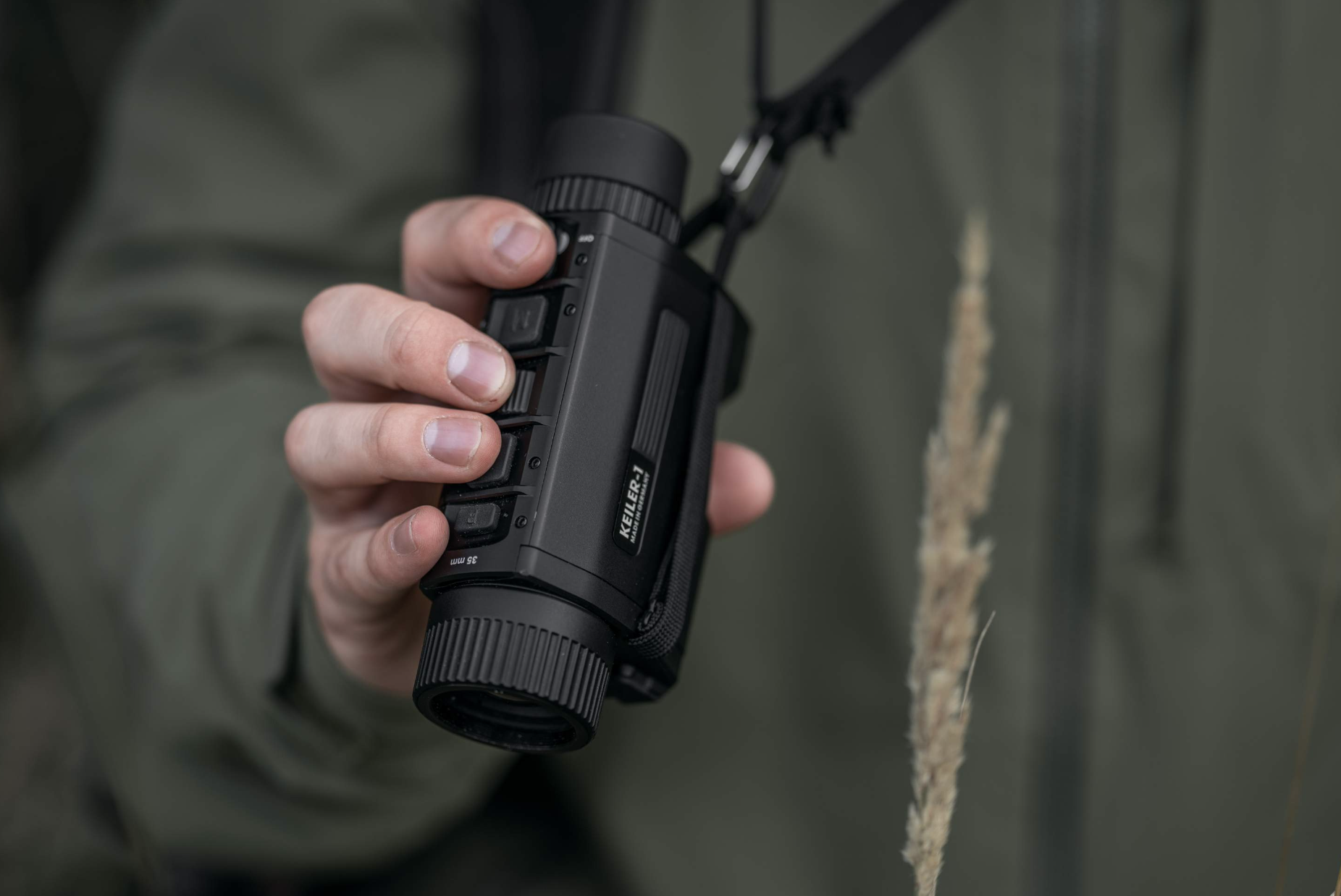 PRÄZISE VERBINDUNG:
DIE BLASER VORSATZMONTAGE
Für eine dauerhaft konstante Treffpunktlage bei der Jagd mit Wärmebild-Vorsatzoptik ist deren zuverlässige Verbindung mit dem Zielfernrohr von entscheidender Bedeutung. Durch die automatische Positionierung und Ausrichtung der Blaser Vorsatzmontagen anhand der Innenschiene des Blaser 1–7x28 iC Zielfernrohrs ist das wiederholgenaue Montieren der LIEMKE Vorsatzgeräte, selbst bei vollständiger Dunkelheit, immer gegeben.

ALL THERMAL MONOCULARS
FOR ETHICAL HUNTING
ALL PRODUCTS
FOR ETHICAL HUNTING

THE BEST
OF LIEMKE
The LIEMKE thermal imaging cameras are characterized by their impressive sharpness of detail and are the perfect thermal imaging optics for passionate stalking, forest & field hunters. Heat sources can be displayed in various color modes and digitally magnified up to 4x. With a detection range of up to 1,765m, the thermal imagers from LIEMKE enable a detailed image at almost any distance. Via cable or WiFi function, the image data of the thermal imaging camera can be transferred to your Android® or Apple® end device or recorded.