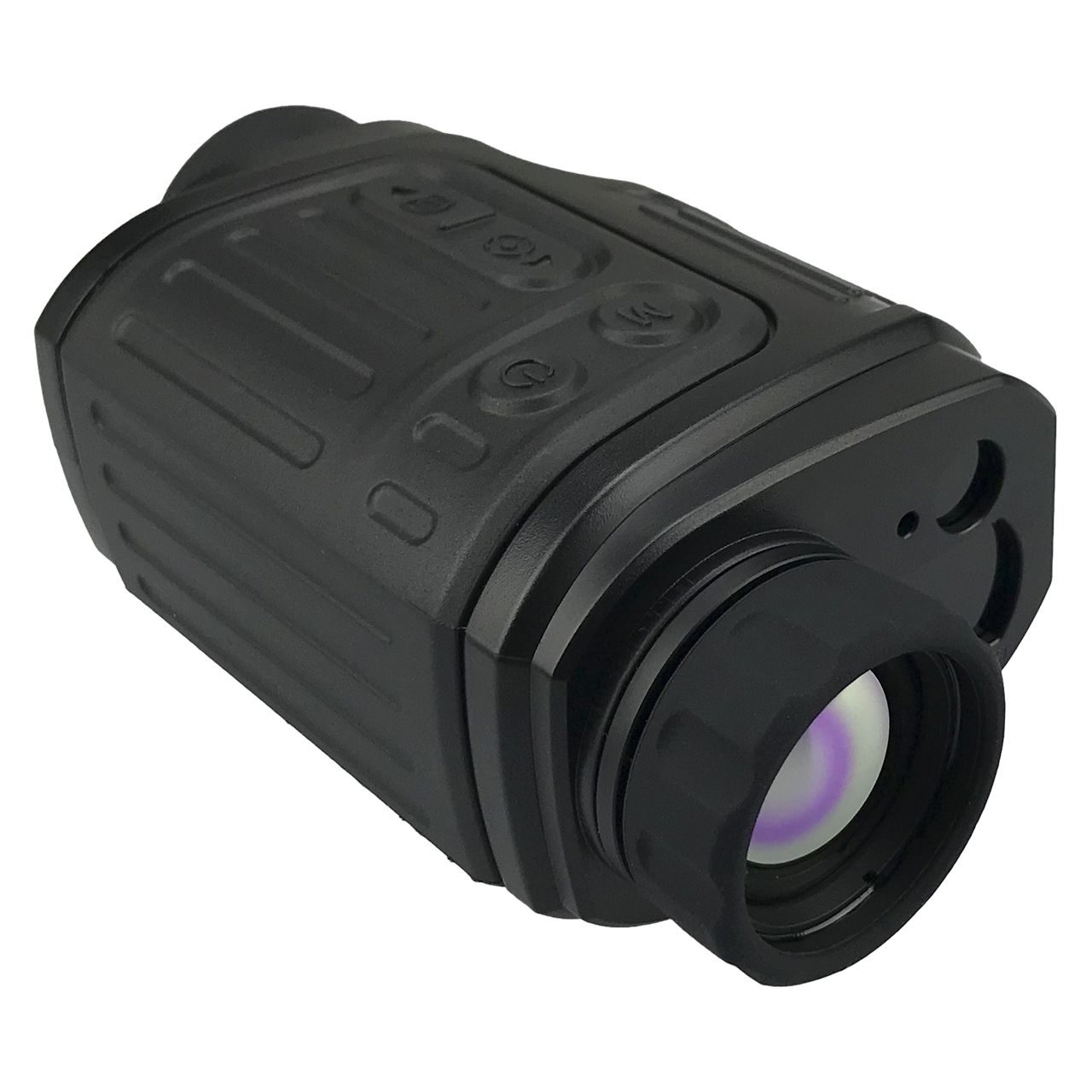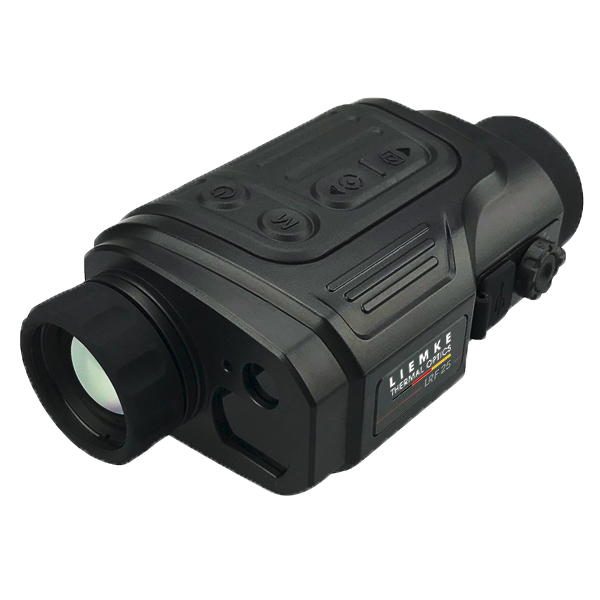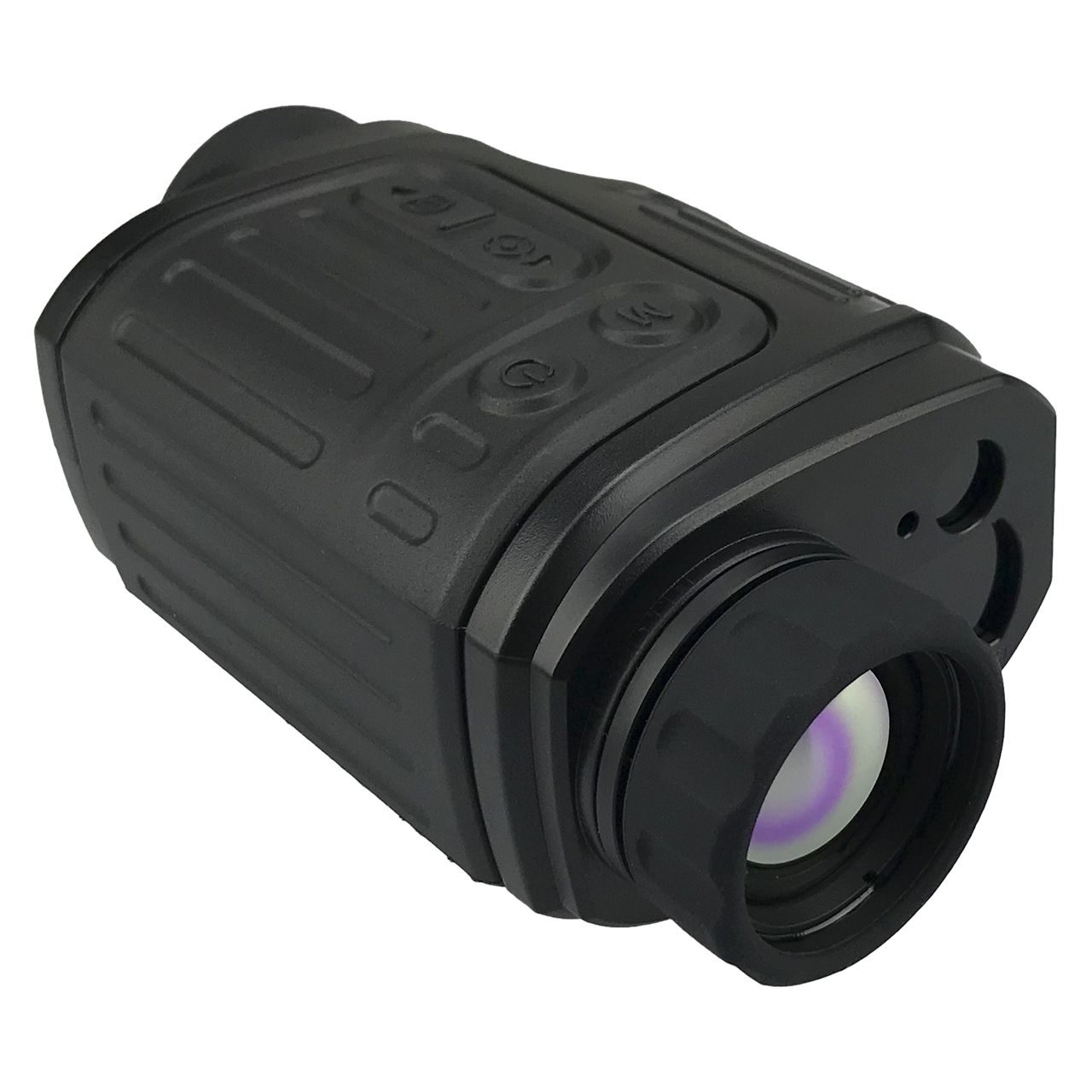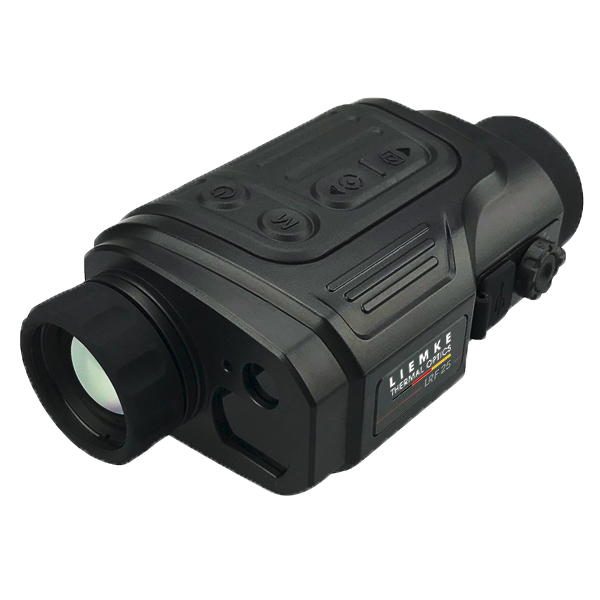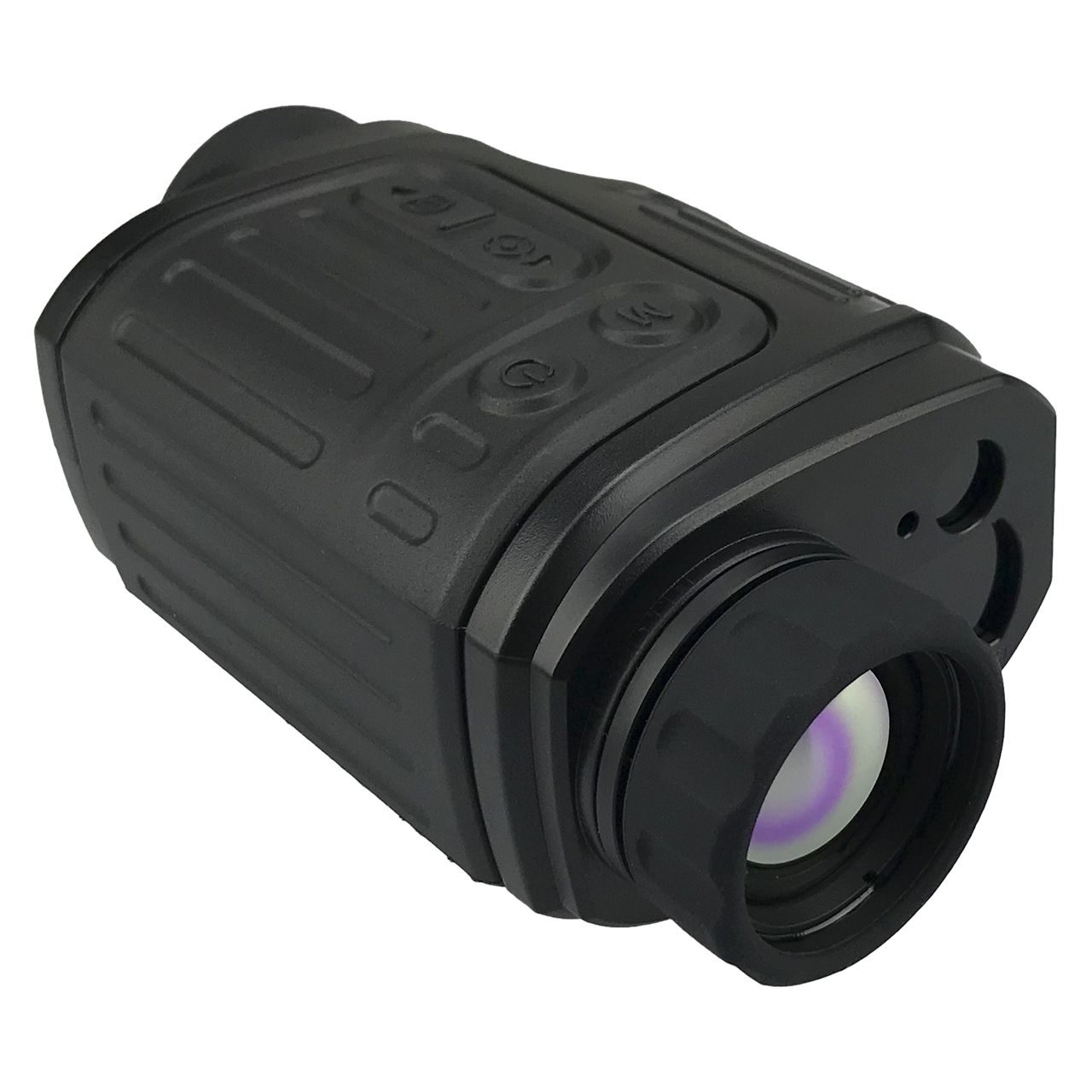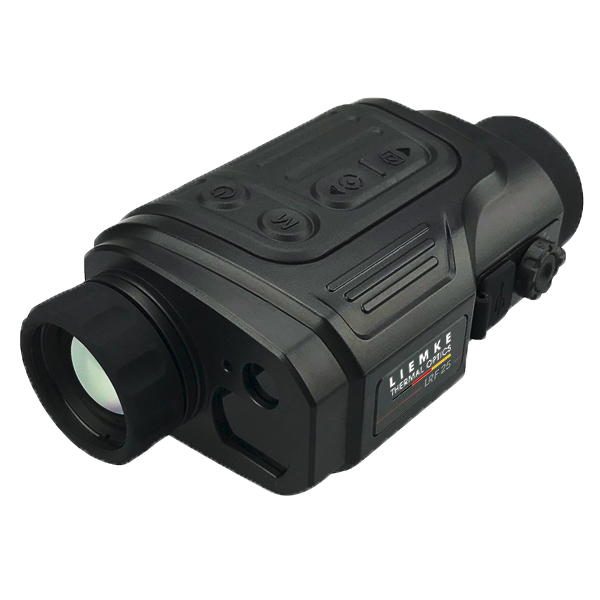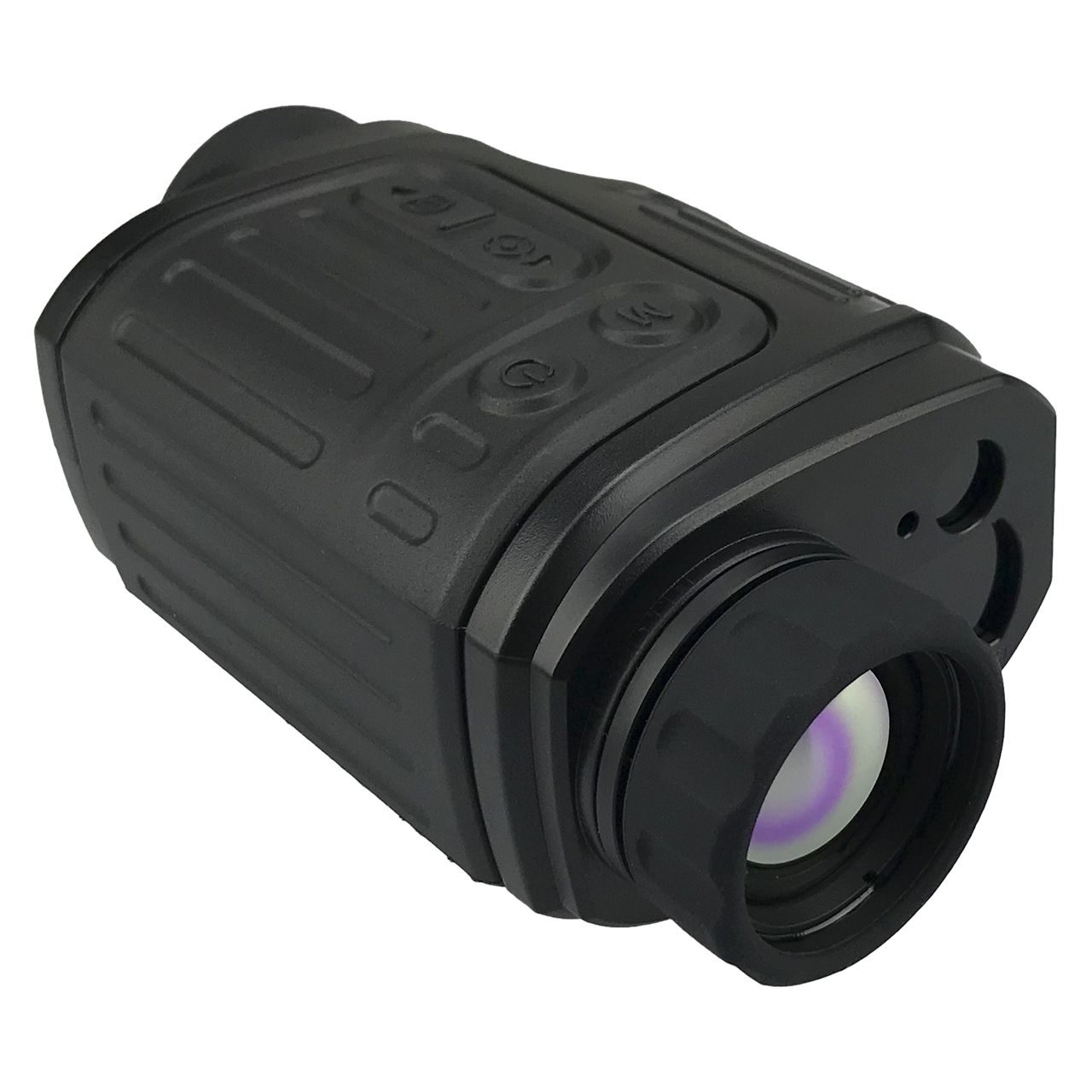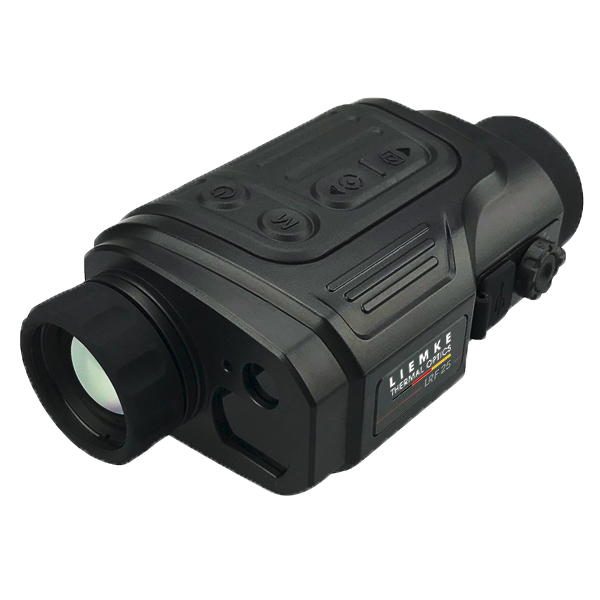 Prices excl. VAT plus shipping costs, import duties and additional taxes Learn more

This article is exclusively available through our specialized trade partners.
First hand customer support
10.000+ happy customers worldwide
Original Blaser. Highest quality.
LIEMKE KEILER-25 LRF PRO Thermal Spotter Monocular
The KEILER-25 LRF PRO sets new standards! The pocket-sized thermal imaging spotter offers double the resolution and an improved zoom for the ambitious forest & field hunter.

The LIEMKE KEILER-25 LRF PRO thermal optic is doubly convincing! Thanks to its new 640 x 512 ceramic VOx thermal detector with a 12µm pixel pitch and temperature sensitivity of <35mK, this compact thermal scope delivers almost twice the resolution than its sister, the KEILER-25 LRF. The larger detector also leads to a much finer resolution when in zoom mode.

The integrated laser rangefinder enables you to determine the distance of an object up to 600m away, with an accuracy of +/-1m.

Weighing only 320g in an extremely compact design, this handheld thermal monocular sets new standards.

Combined with the 12µm pixel pitch ceramic VOx detector, the manually focusable 25mm objective lens offers a field of view of 18m at 100m and a detection range of up to 1,250m.

Heat sources can be displayed in various color modes, which can be digitally magnified up to 4x to identify game more precisely.

With 16GB of internal memory, up to 20,000 images or 24 hours of videos can be recorded. Thanks to the integrated Wi-Fi function, you can transfer image data from the thermal imaging scope directly to your Android® or Apple® device via livestream at a distance of up to 20m.

Thanks to the intelligent IR sensor within the ocular, the display will automatically enter standby mode as soon as the optic is taken away from your eye. This prolongs battery life and prevents disturbing light emissions. The KEILER-25 LRF PRO can also be operated and charged via an external USB power source.

The robust housing ensures a simple and intuitive operation even when wearing gloves.

In accordance with strict regulations, the thermal imaging scope is certified according to IP66 standards to provide optimal protection against dust and heavy rain.

With its extensive technical features, and simple and intuitive operation, the KEILER-25 LRF PRO thermal spotter is a leading night vision scope in its performance class.

When buying this thermal imaging spotter, you will receive a 3-year warranty.



Apps
Download the appropriate
KEILER App
for
IOS
here
.
Alternatively, you can download the InfiRay Outdoor App here.


For Android you can find the KEILER App here.
Alternatively, you can download the InfiRay Outdoor App for Android here.