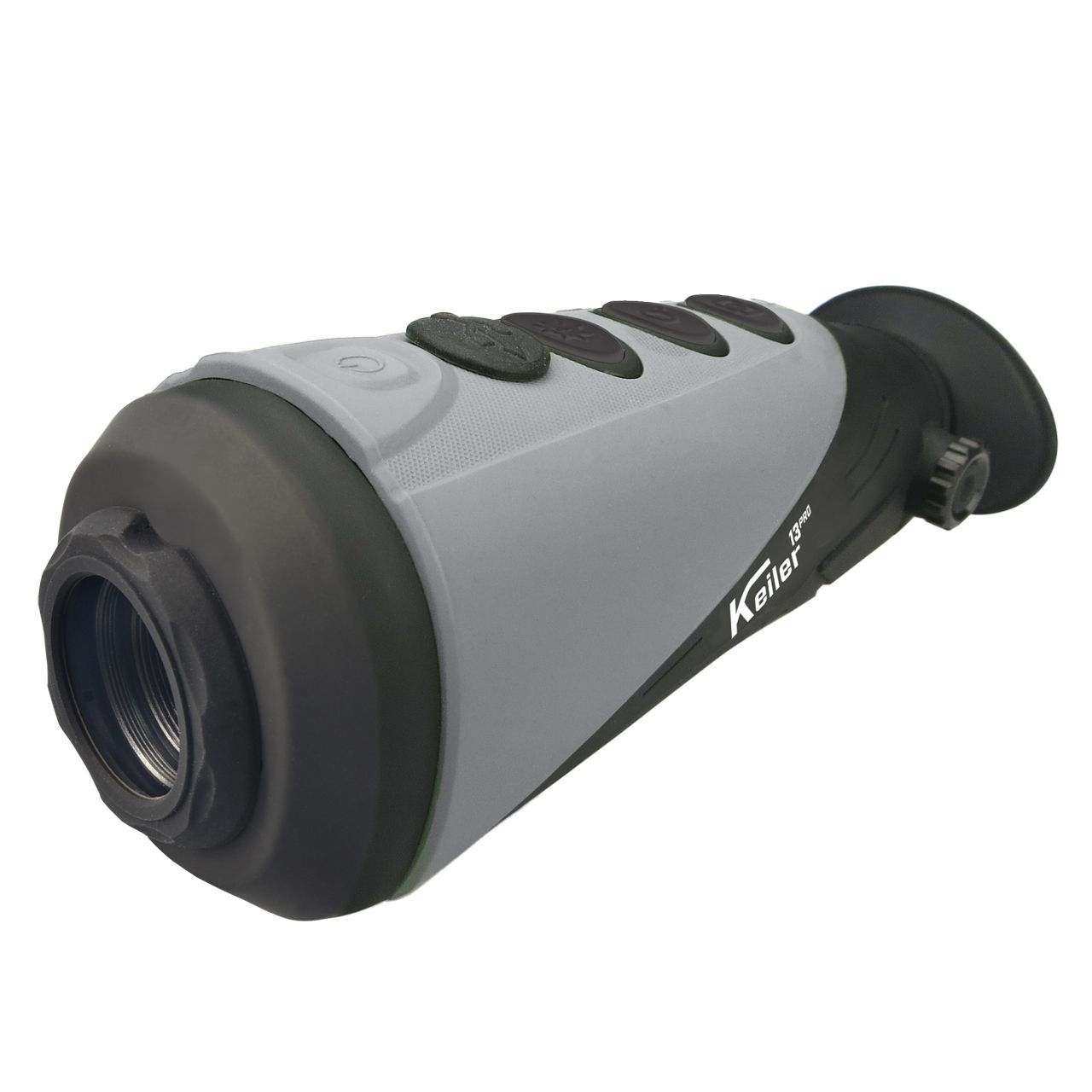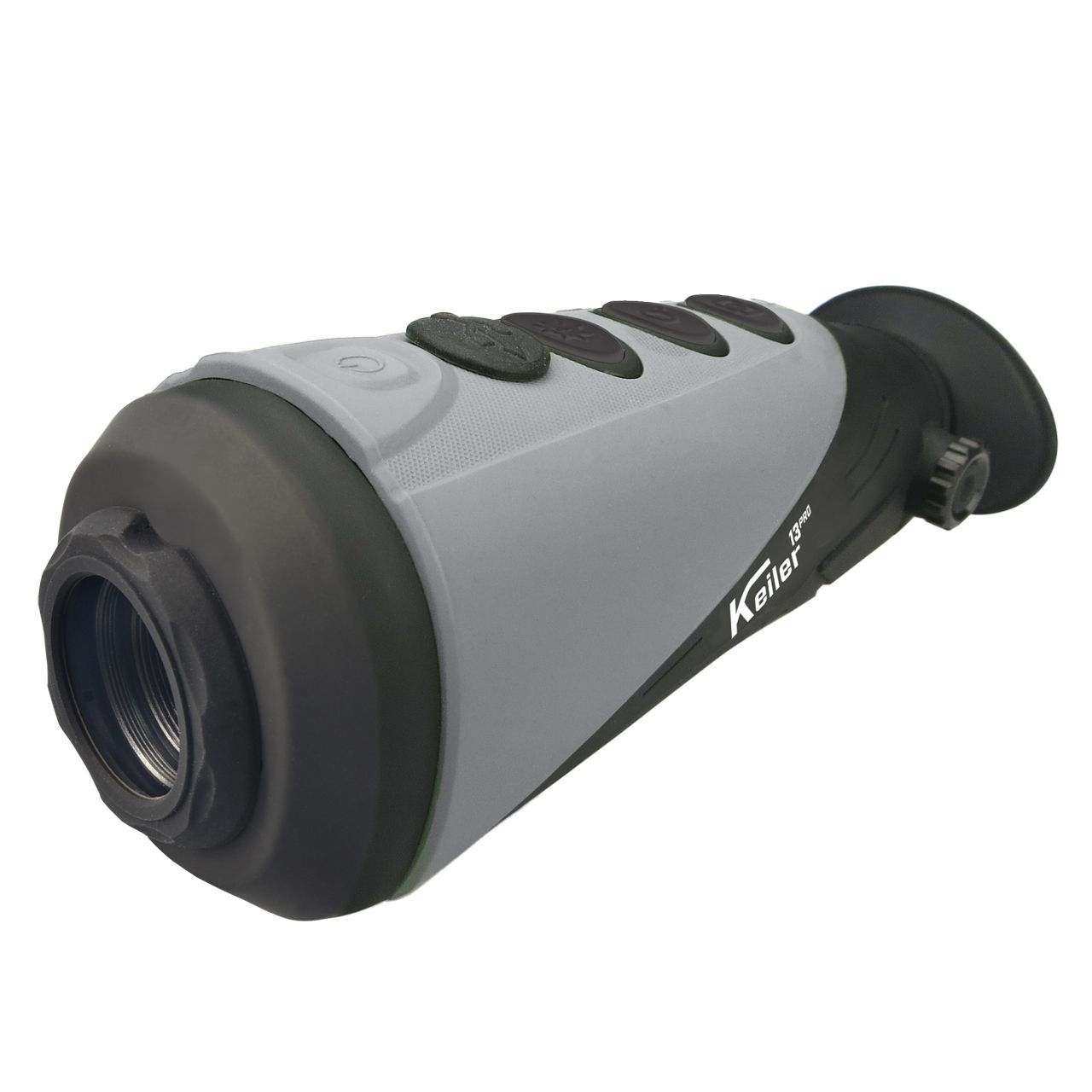 Pre-order now – delivery from 8 June 2023
Free shipping from 19000 HUF
First hand customer support
LIEMKE KEILER-13 PROCeramic Thermal Spotter
Technically unsurpassed among other compact thermal imaging spotters within its performance class, the KEILER-13 PRO Ceramic thermal imaging scope is the perfect entry-level model. The hand-held thermal monocular is ideal for the stalking and forest hunter.

The newest generation of this thermal night vision device features a new 240 x 180 ceramic VOx thermal detector with a 17 μm pixel pitch and an even higher temperature sensitivity, when compared to the previous model. This, combined with the 50Hz frame rate, results in a smooth image with an impressive image quality.

The 13mm diameter objective lens provides an excellent field of view of 50m at 100m and a detection range of up to 459m. This provides the KEILER-13 PRO Ceramic hand-held thermal spotter with a very good overview and a detailed image while out hunting.

Four different viewing modes can be activated with this model, which can be optically enlarged by 1.2x or by an additional 2x digital magnification to better identify game.

Video and image files can be transmitted and recorded via cable.

The optimized energy consumption of the KEILER-13 PRO Ceramic thermal night vision scope provides a battery life of up to 12 hours of continuous operation. The KEILER-13 PRO Ceramic can also be operated and charged via an external USB power source.

The robust housing ensures a simple and intuitive operation even when wearing gloves.

In accordance with strict regulations, the thermal imaging scope is certified according to IP66 standards to provide optimal protection against dust and water.

With its extensive technical features, and simple and intuitive operation, the KEILER-13 PRO Ceramic thermal imaging spotter remains unrivalled as a compact thermal monocular within its price range.
| | |
| --- | --- |
| Auflösung: | 240x180 Pixel |
| Aufnahmefunktion: | Ja |
| Bauart: | Monokular |
| Bildfrequenz: | 50 Hz |
| Gewicht: | bis 400g |
| Größe: | Taschenformat |
| Linsengröße: | 13mm |
| Pitch: | 17µm |
| Zoom: | 2x |