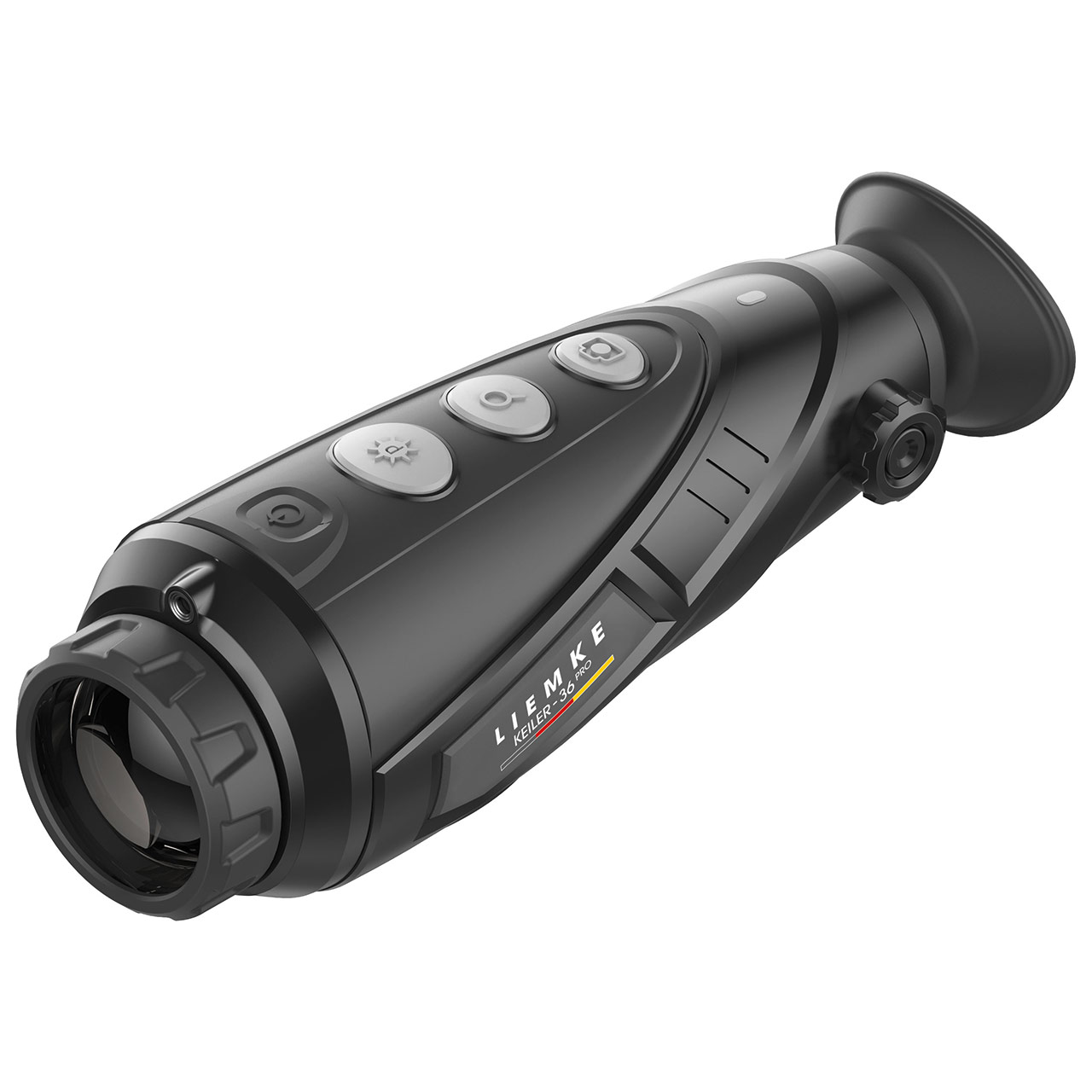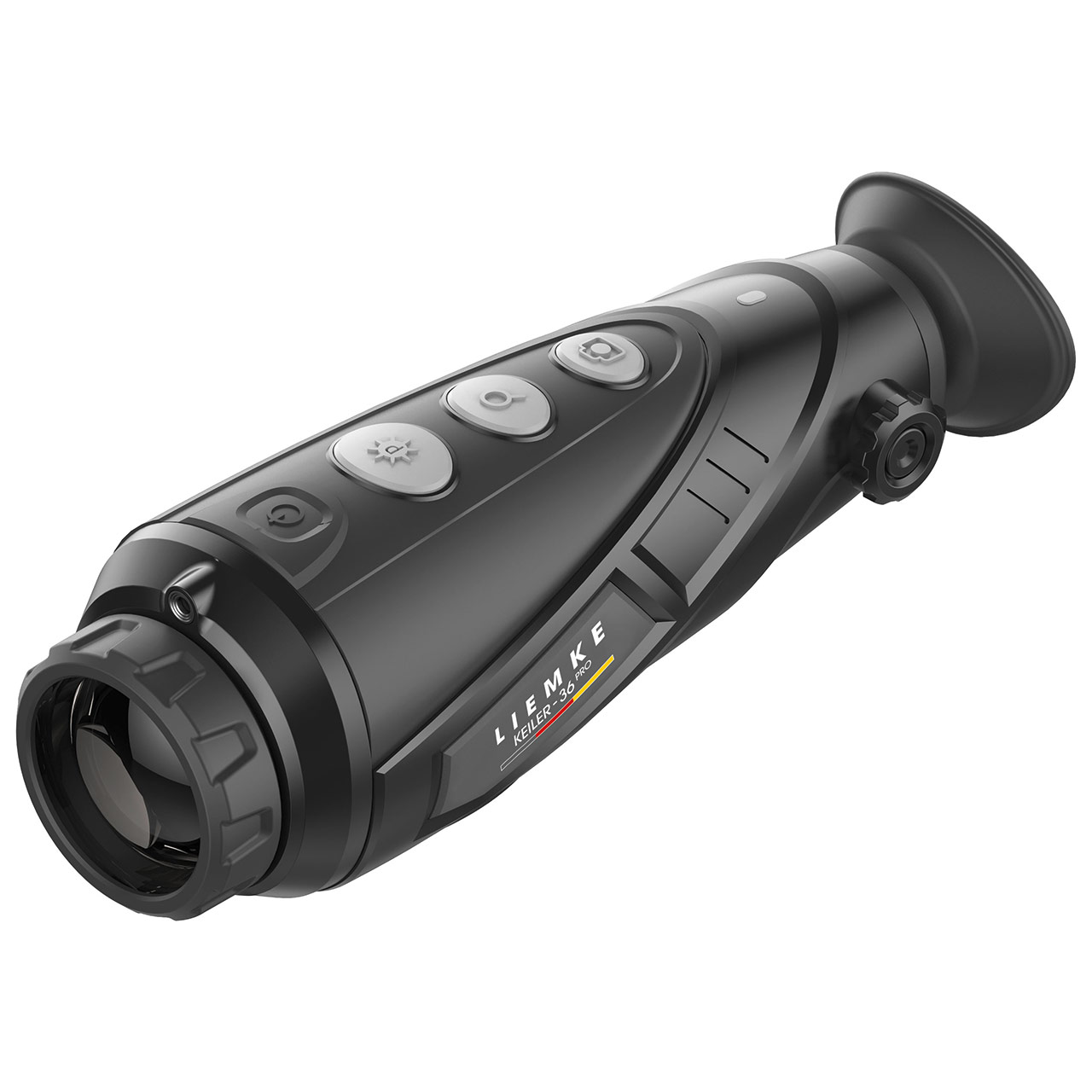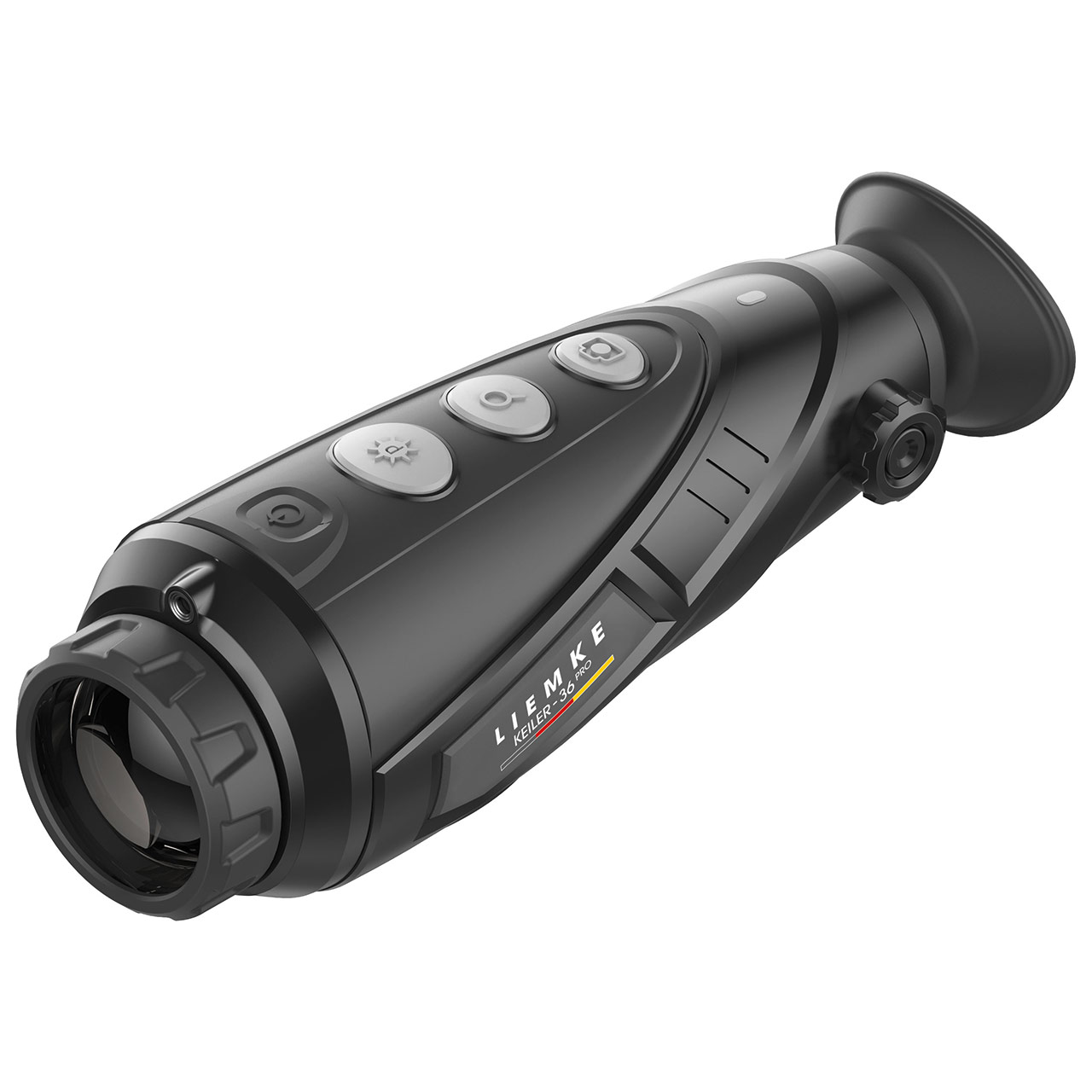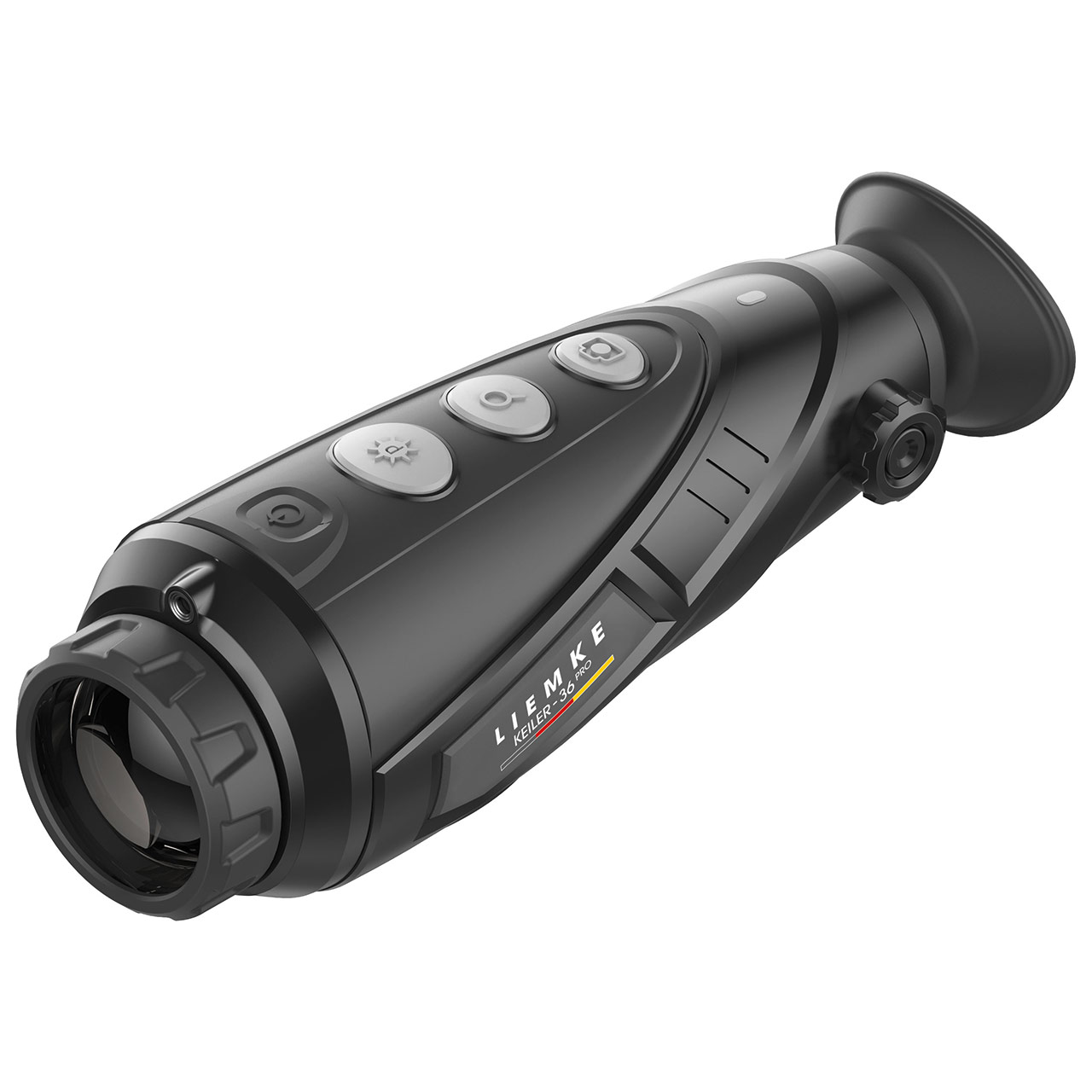 Ready to ship in 2–5 working days
LIEMKE KEILER-36 PRO (2020) Thermal Spotter Monocular
The brand new LIEMKE KEILER-36 PRO (2020) thermal imaging spotter is the ideal optic for the passionate stalking hunter who doesn't want to make any compromises.

The KEILER-36 PRO (2020) model is the all-rounder among premium thermal optics and is perfectly suitable for both field and forest hunting.

With its 640 x 512 ceramic VOx thermal detector with a 12µm pixel pitch and the new LCOS 1,280 x 960 display in QVGA format, this compact thermal monocular in pocket format offers an unsurpassed image sharpness and an extraordinary visual experience.

The manually focusable 35mm objective lens offers a field of view of 22m at 100m and a detection range of up to 1818 m. This hand-held thermal monocular provides you with a sharply detailed image while hunting at almost any distance. Its high-contrast images enables you to clearly see e.g. the belly lines of a wild boar to determine if it is carrying young or not. Heat sources can be displayed in various color modes, which can be digitally magnified up to 4x to identify distant game more precisely.

Thanks to the integrated Wi-Fi function, you can transfer image data from the thermal scope directly to your Android® or Apple® device via livestream at a distance of up to 50m.

The optimized energy consumption of the KEILER-36 PRO (2020) thermal imaging scope provides a battery life of at least 6 hours and can also be operated and charged via an external USB power source. The robust housing and the new user-related menu navigation ensure a simple and intuitive operation even when wearing gloves.

In accordance with strict regulations, the thermal imaging scope is certified according to IP66 standards to provide optimal protection against dust and heavy rain.

With its extensive technical features, and simple and intuitive operation, the KEILER-36 PRO (2020) thermal spotter is a leading compact night vision scope in its performance class.

When buying this thermal imaging spotter, you will receive a 3-year warranty.
Apps
Download the appropriate
KEILER App
for
IOS
here
.
Alternatively, you can download the
InfiRay Outdoor App
here
.
For
Android
you can find the
KEILER App
here
.
Alternatively, you can download the
InfiRay Outdoor App
for
Android
here
.