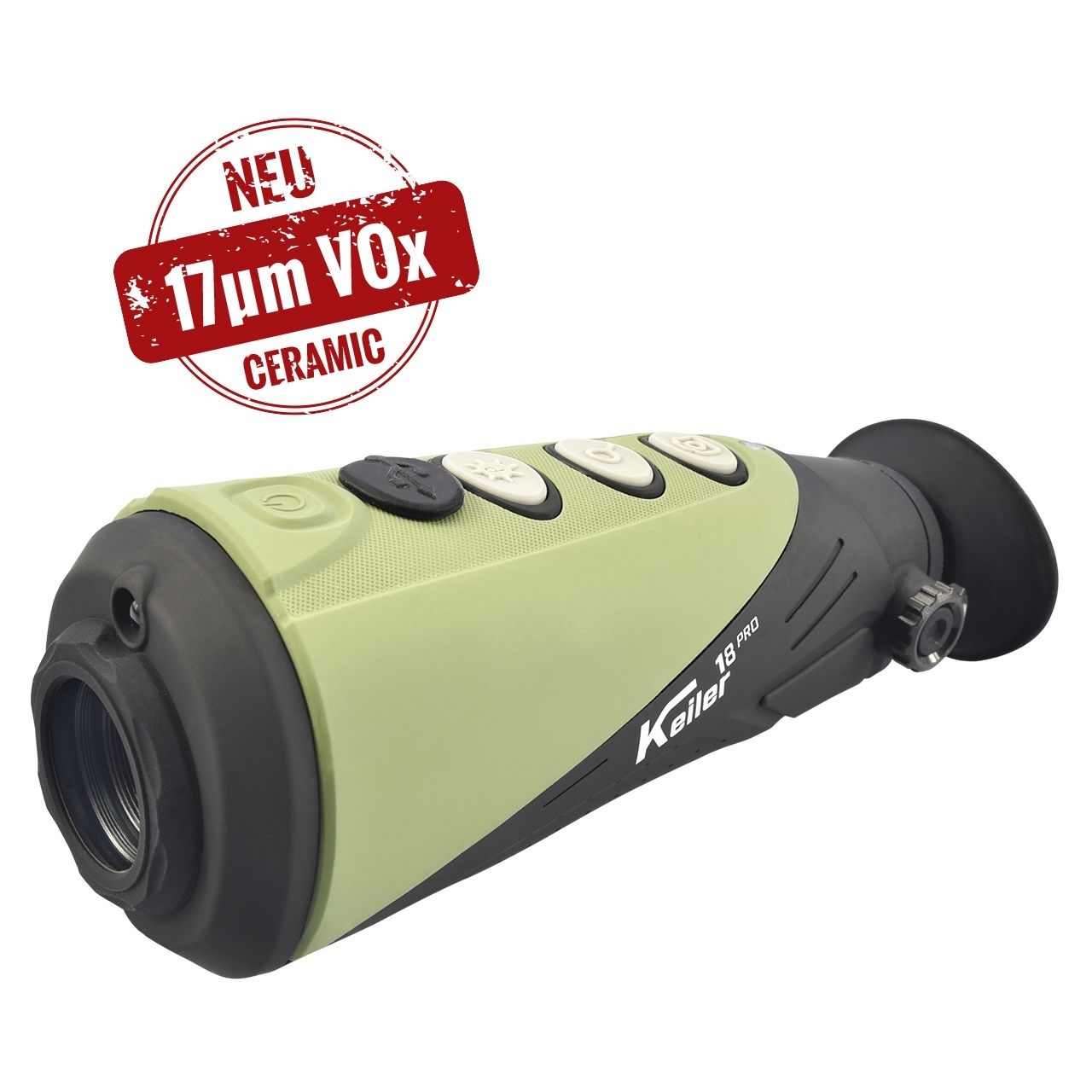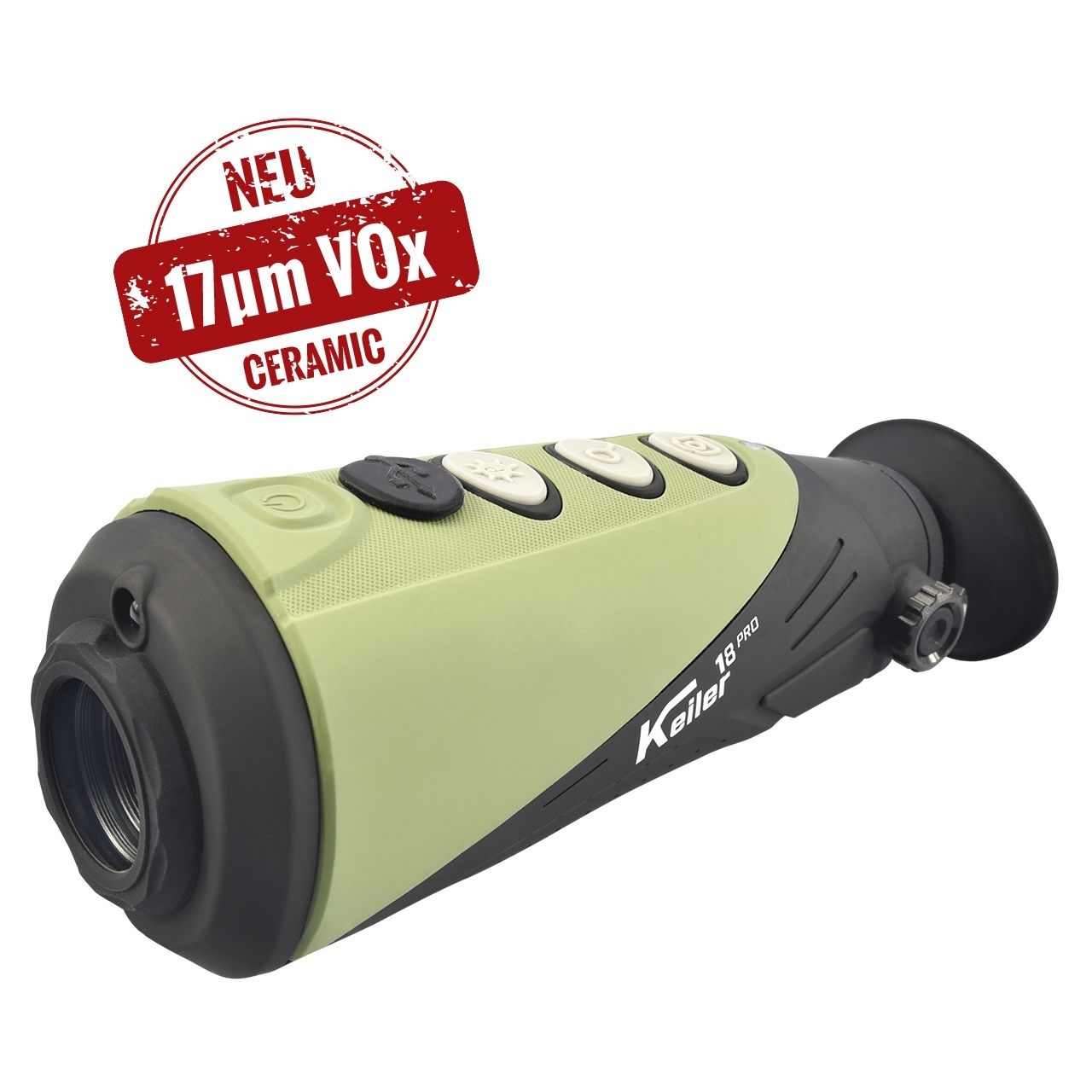 KEILER-18 PRO Ceramic (2019)
Ready to ship in 3–5 workdays
LIEMKE KEILER-18 PRO Ceramic (2019) Thermal Spotter
The KEILER-18 PRO Ceramic (2019) thermal imaging spotter is a genuine all-rounder. This hand-held thermal scope is the optimal optic for the forest & field hunter.

Reduced to the most important functions, this compact thermal night vision device features a 384 x 288 ceramic VOx thermal detector with a 17 μm pixel pitch and improved temperature sensitivity. This, in combination with the 50Hz image frequency, results in a smooth image with excellent image quality.

With a diameter of 18mm, the objective lens provides a very wide field of view of 36m at 100m and a detection range of up to 671m. This hand-held thermal monocular provides you with a very good overview while hunting and a detailed image even at longer distances.

Heat sources can be displayed in 4 different color modes and, if required, can be enlarged by an optical 1.4x or an additional 2x - 4x digital magnification to precisely identify game.

Video and image files can be transmitted and recorded via cable.

The optimized energy consumption of the LIEMKE KEILER-18 PRO Ceramic (2019) thermal night vision scope provides a battery life of up to 8 hours. The KEILER-18 PRO Ceramic (2019) can also be operated and charged via an external USB power source.

The robust housing ensures a simple and intuitive operation even when wearing gloves.

In accordance with strict regulations, the thermal imaging scope is certified according to IP66 standards to provide optimal protection against dust and water.

With its extensive technical features, and simple and intuitive operation, the KEILER-18 PRO Ceramic (2019) thermal imaging spotter is a leading compact thermal monocular in its performance class.

| | |
| --- | --- |
| Auflösung: | 384x288 Pixel |
| Aufnahmefunktion: | Ja |
| Bauart: | Monokular |
| Bildfrequenz: | 50 Hz |
| Gewicht: | bis 400g |
| Größe: | Taschenformat |
| Linsengröße: | 18mm |
| Pitch: | 17µm |
| Zoom: | 2x |