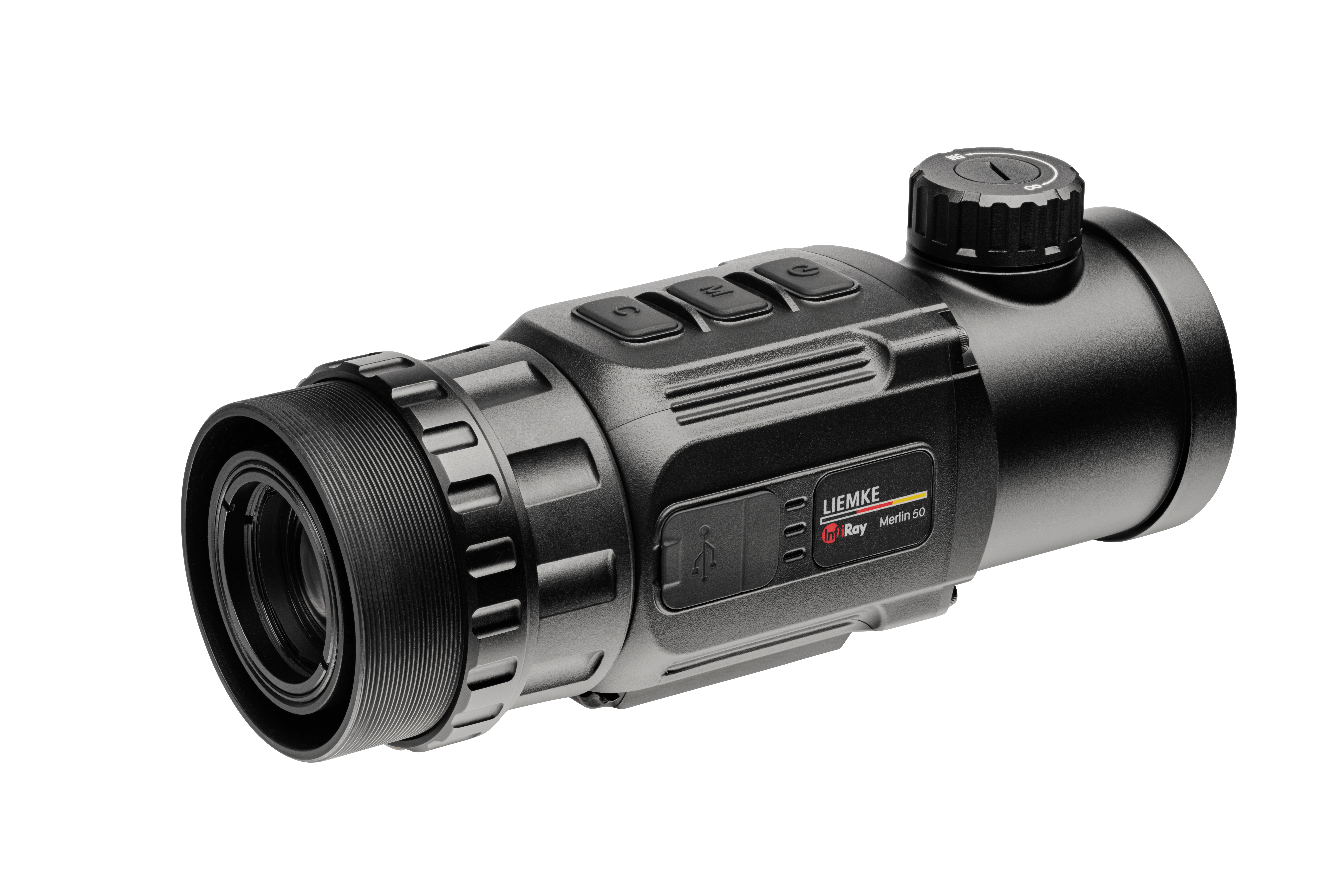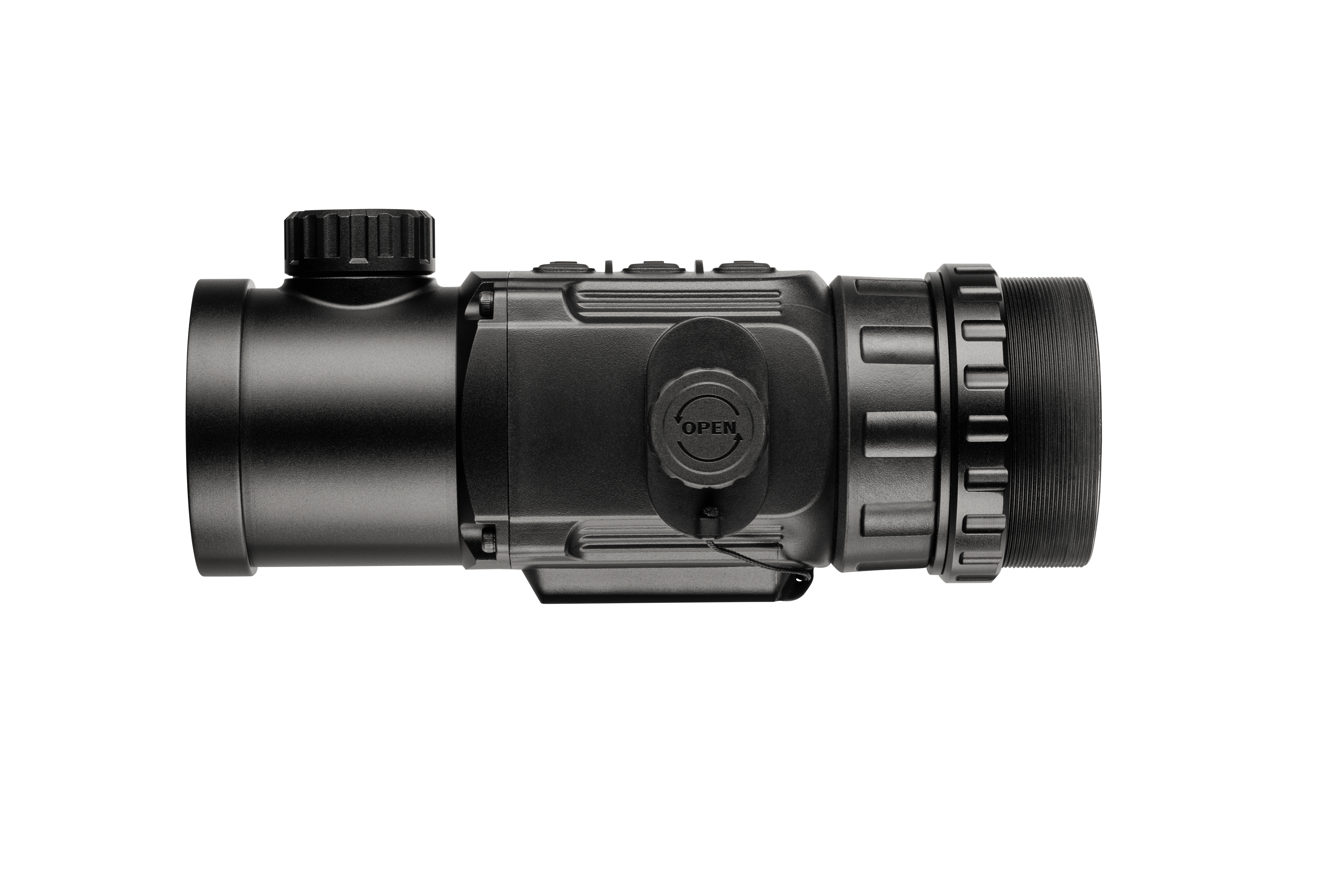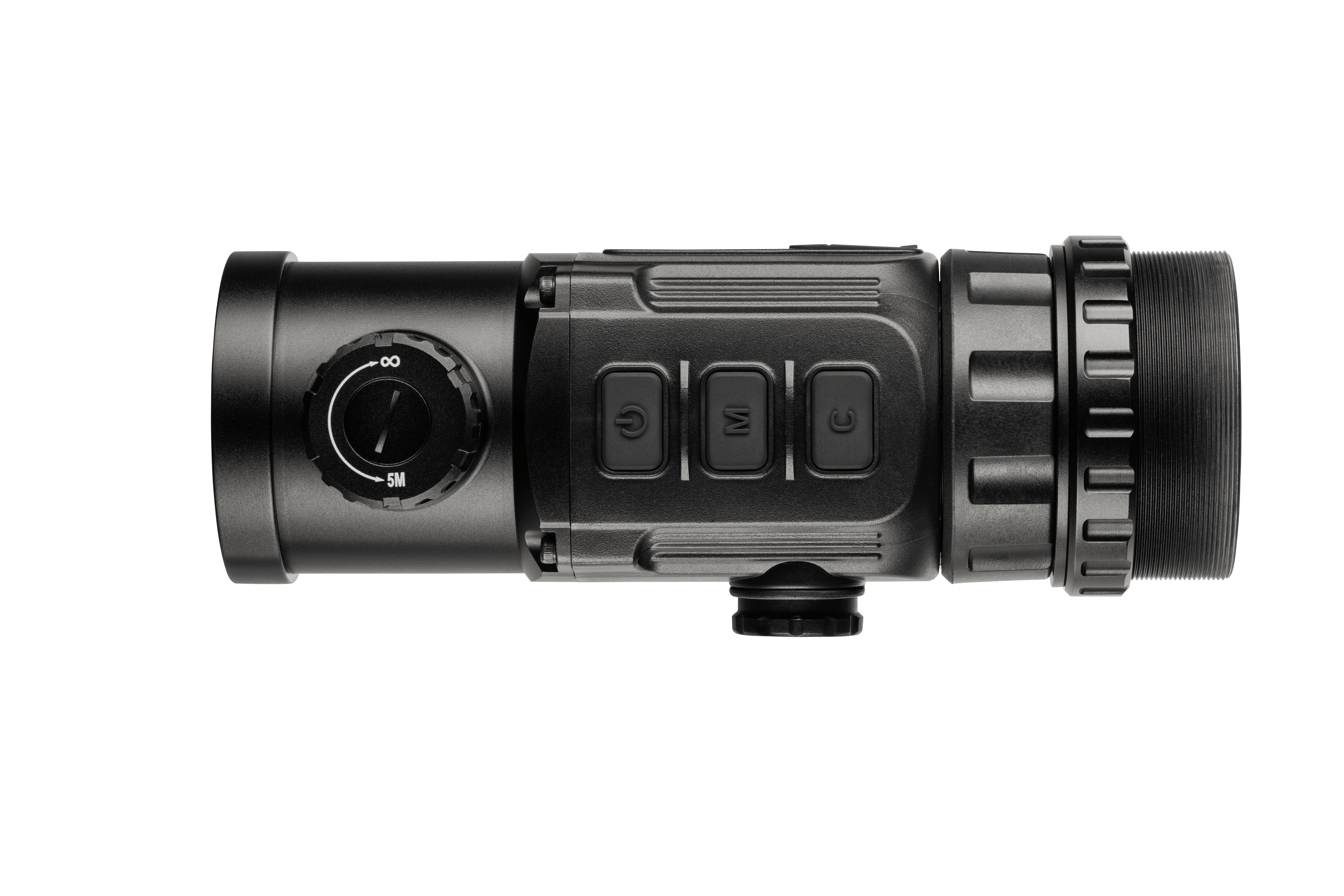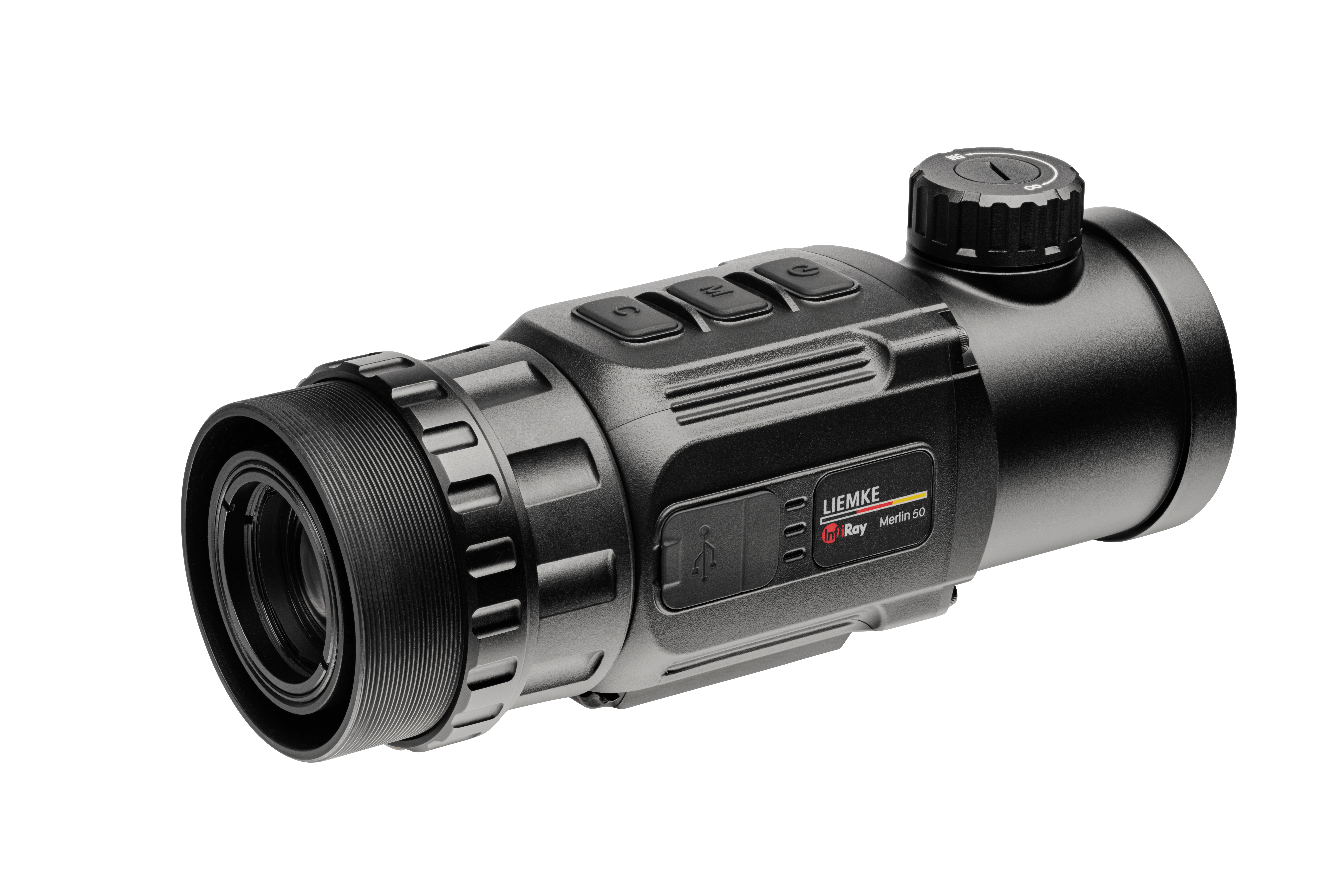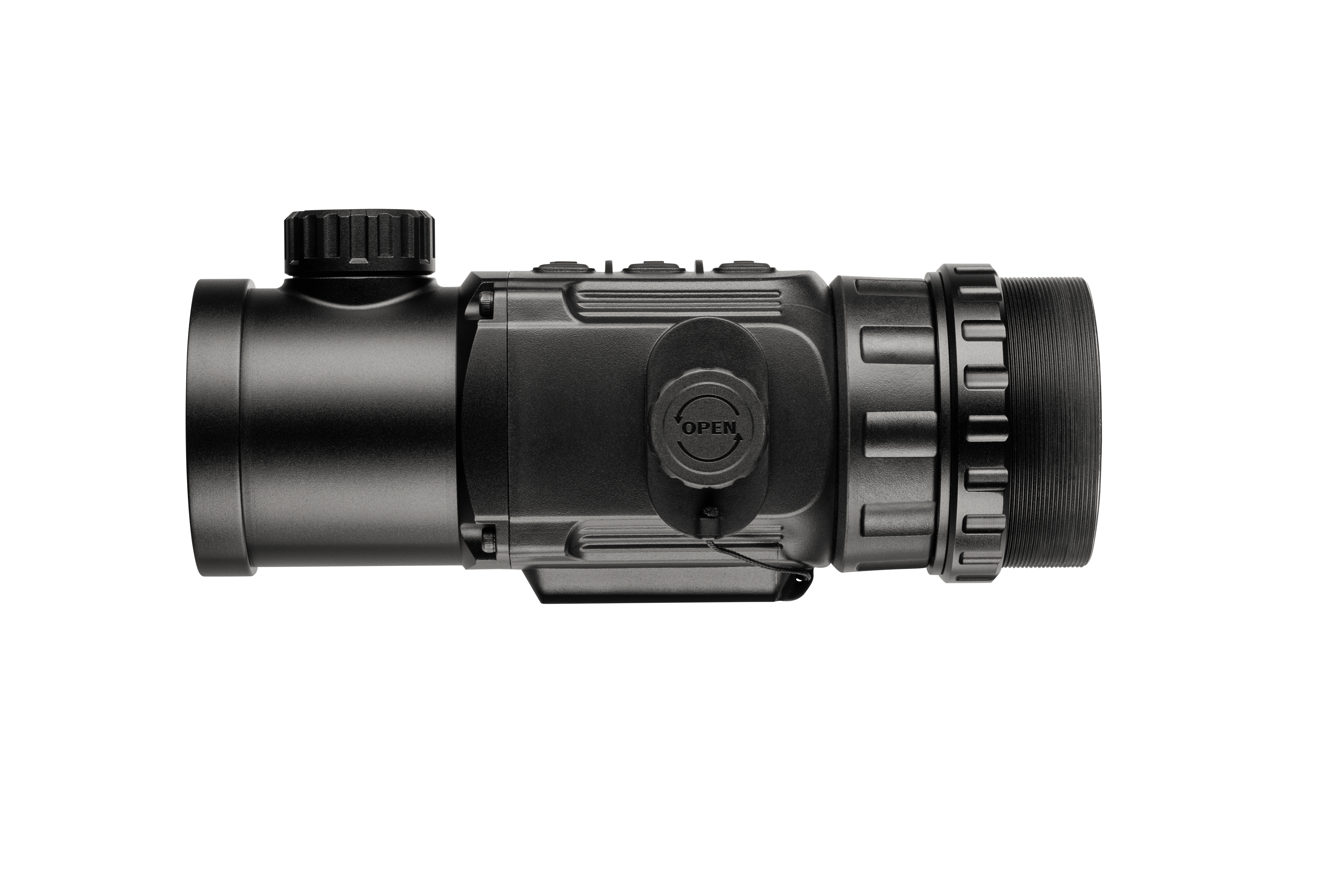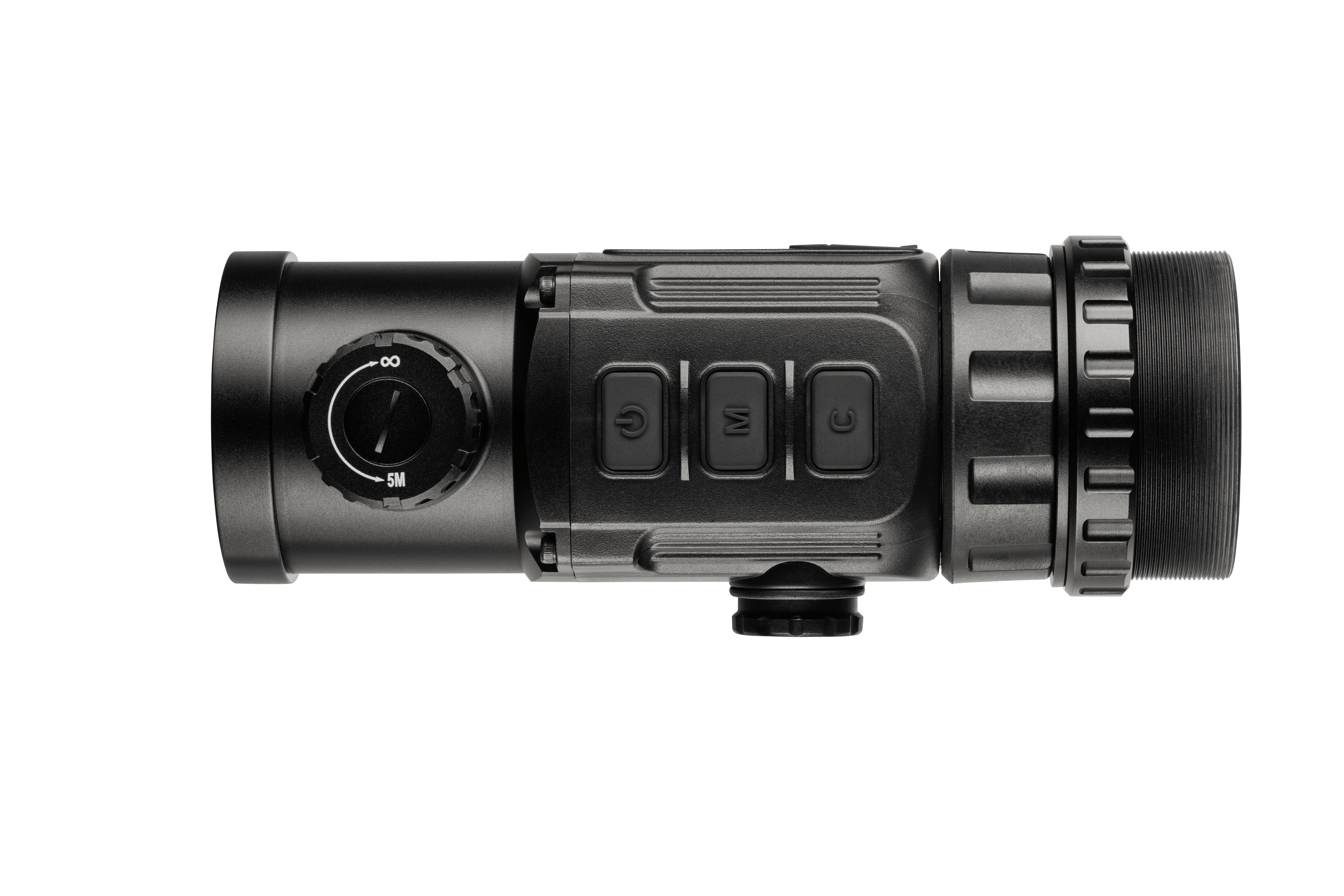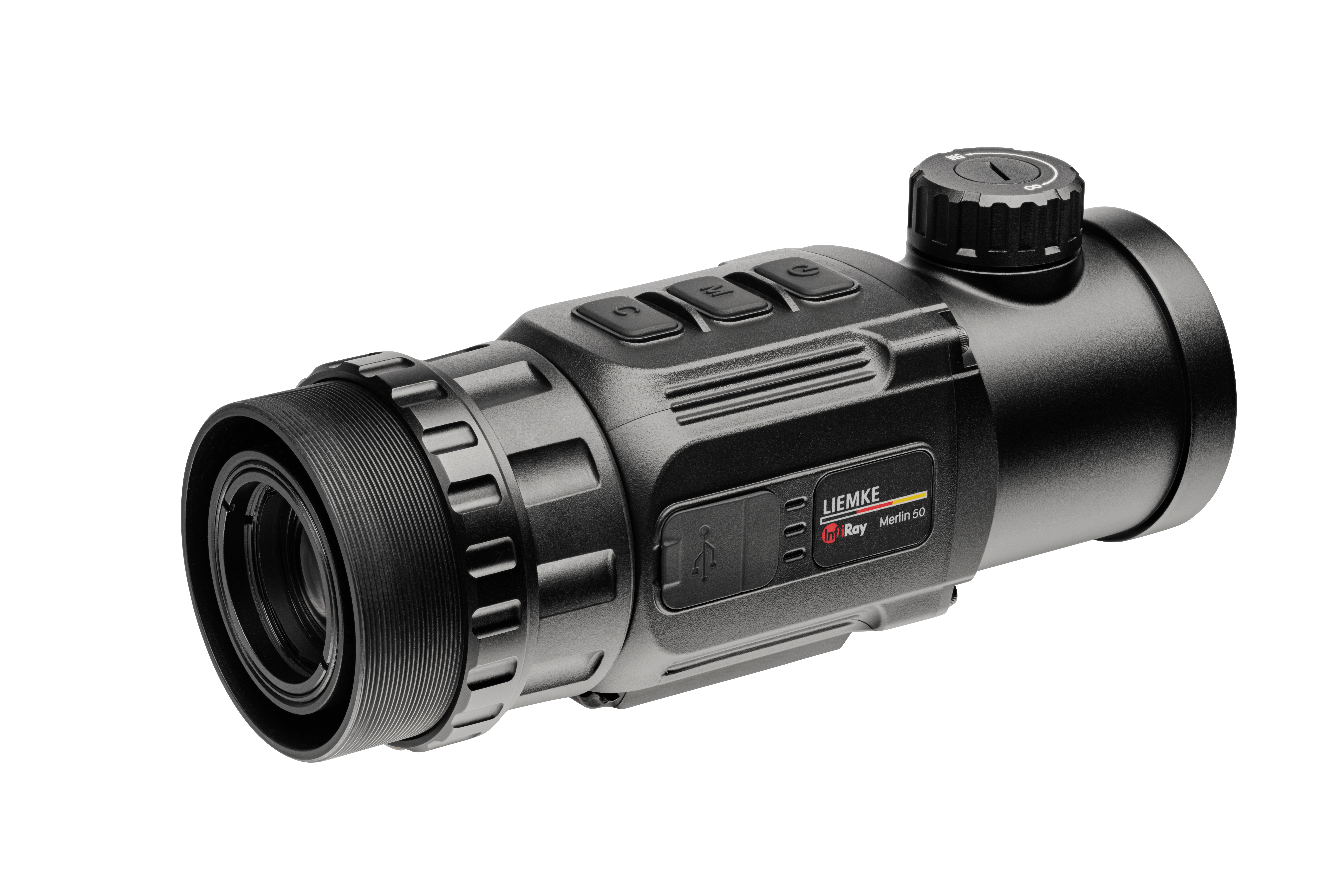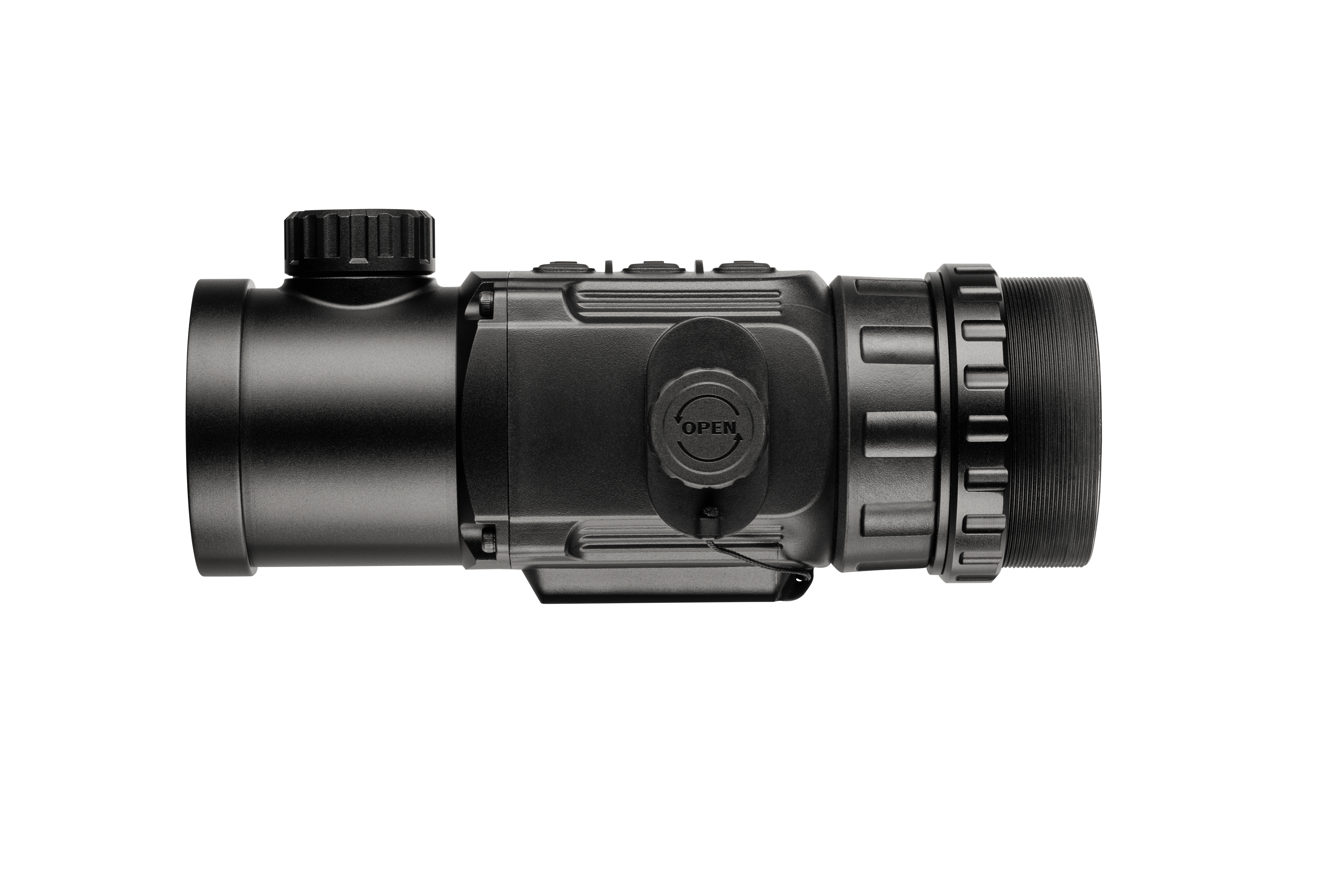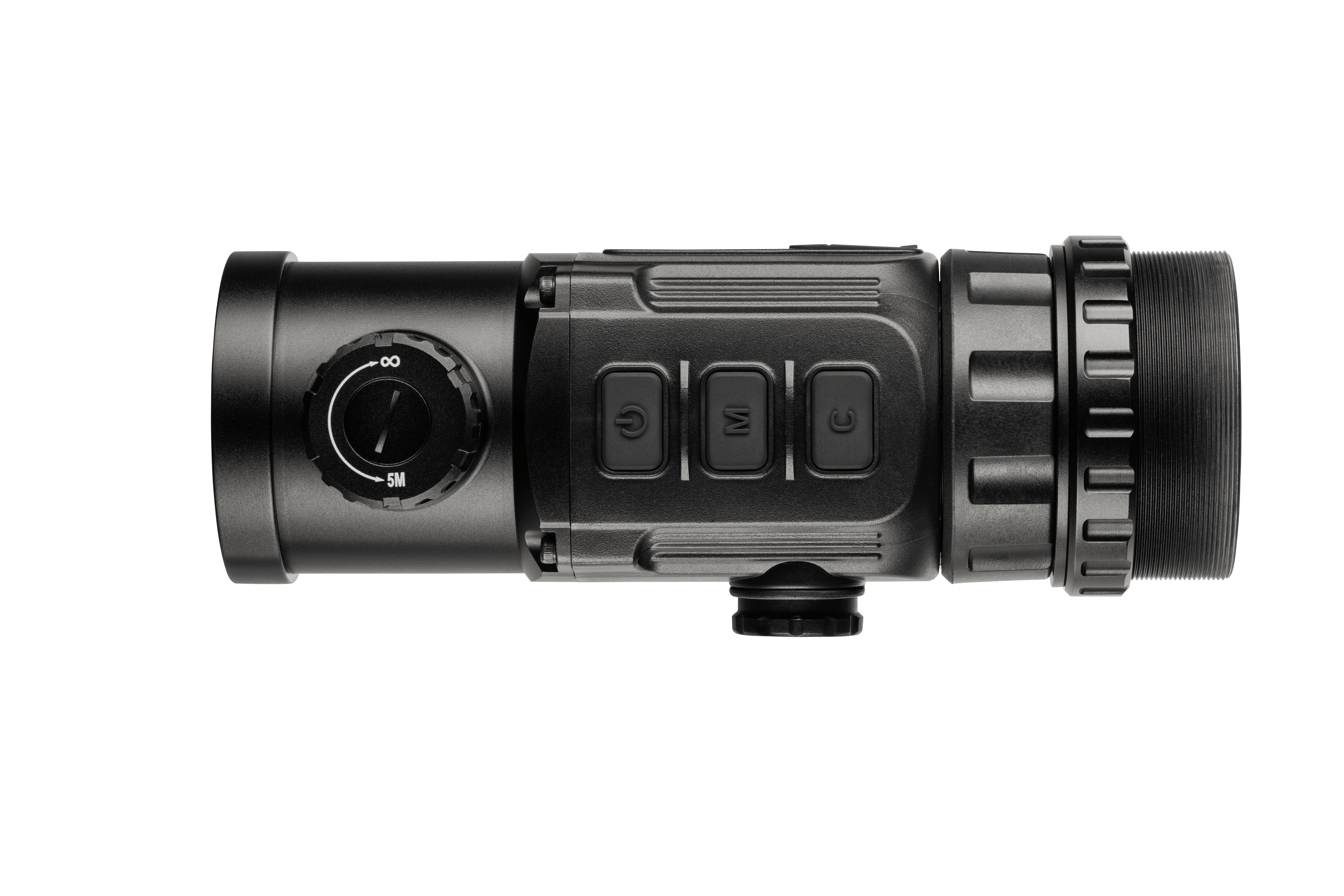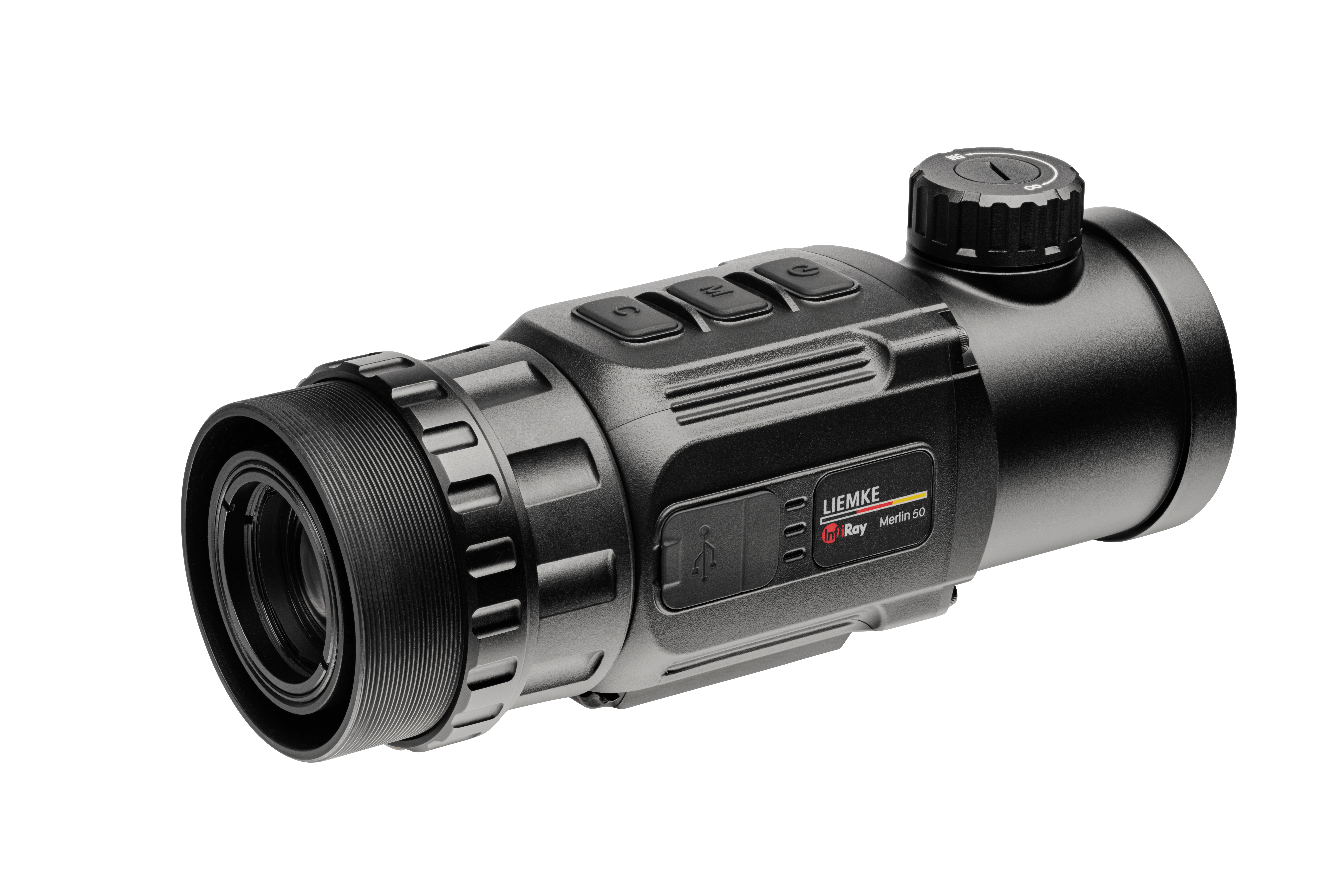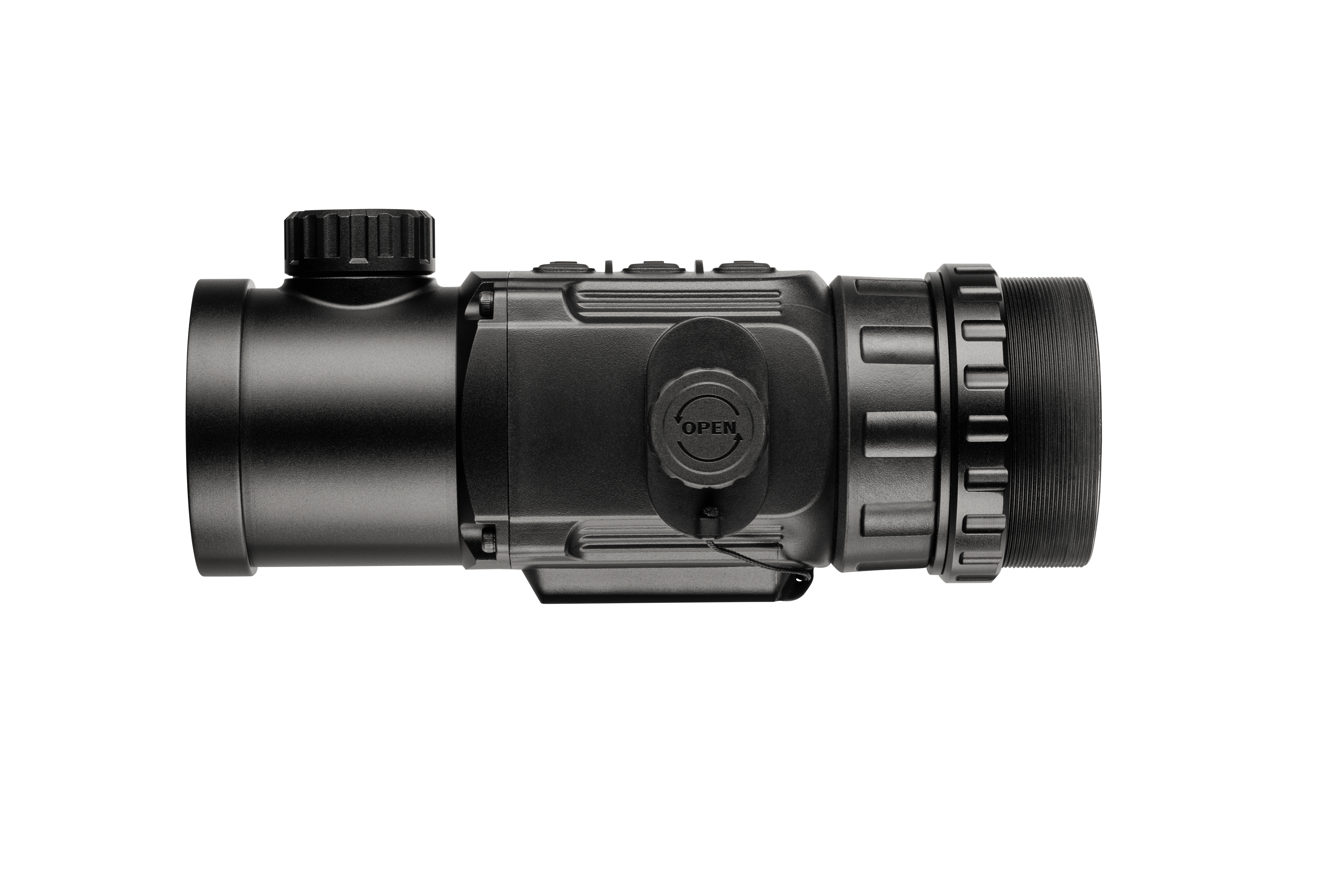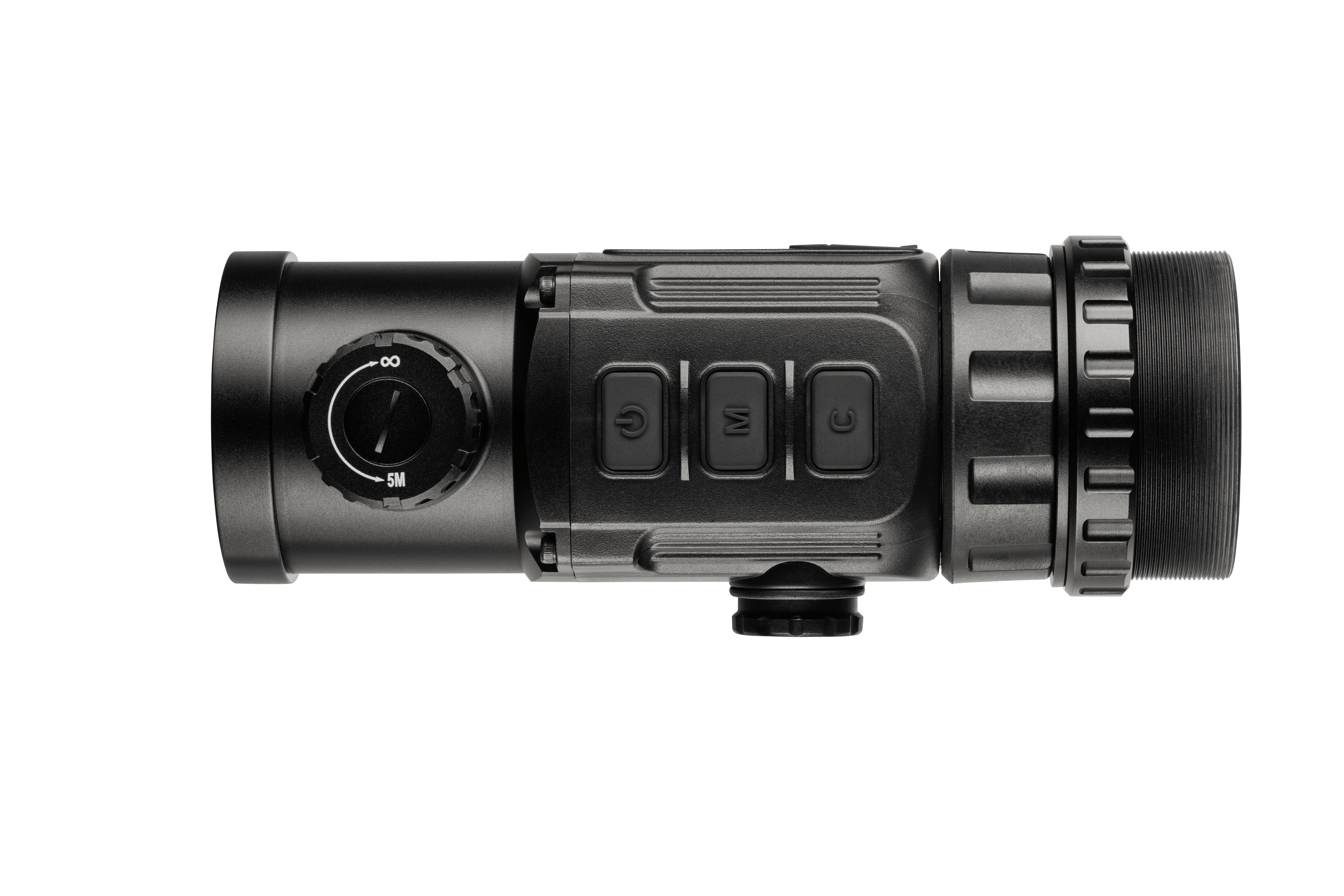 Ready for immediate dispatch
Free shipping from 500 kr.
First hand customer support
LIEMKE MERLIN-50
The LIEMKE MERLIN-50 is a high-end dual-use thermal imaging camera that can be quickly and easily mounted as an attachment owing to its compact design.

The thermal imaging attachment features a powerful 640x512 VOx detector with 12μm pixel pitch. This combination, along with the 50mm objective lens, provides a range of up to 2500 meters. The MERLIN-50 offers an extremely wide field of view of over 15 meters at 100 meters, allowing you to stay on top of things, even on the darkest of nights.
The device has a high imaging quality, which means that even when combined with your targeting device set at high magnification, the game is clearly seen and with sharp details. It is ideally suited for field hunting as well as for hunting at feeding grounds in the forest.
Just like its smaller brother, the MERLIN-42, operating the MERLIN-50 is simple and intuitive. The user can choose between four different color modes.
As with its predecessors, the MERLIN-50 also offers sophisticated focus adjustment and detailed, high-contrast imaging.
The MERLIN-50 is an absolutely reliable thermal imager with a very good price-performance ratio. A real must-have for every passionate field hunter who does not want to do without a detailed, high-contrast image, even at long distances.
Scope of delivery:
Merlin-50 thermal imaging camera
USB/ Video Out cable
Carrying bag with strap
CR123 batteries (two)
Lens cover
Collimator cover

Instruction manual
Technical data:
Areas of use: Field
Objective lens (mm): 50
Detector material: VOx
Detector resolution (pixels): 640x512
Shutter / Calibration: auto/manual
Display resolution (pixels): 1,024 x 768
Optical magnification: 1x
Focus: manual
Zoom, digital: 2x / 4x
Field of view: 8.8x7
Field of view at 100m in m: 15.4
Pixel FOV (mRad): 0.24
Weight (g): 510
Recording function: no
WiFi live: no
Detection (m): 2500