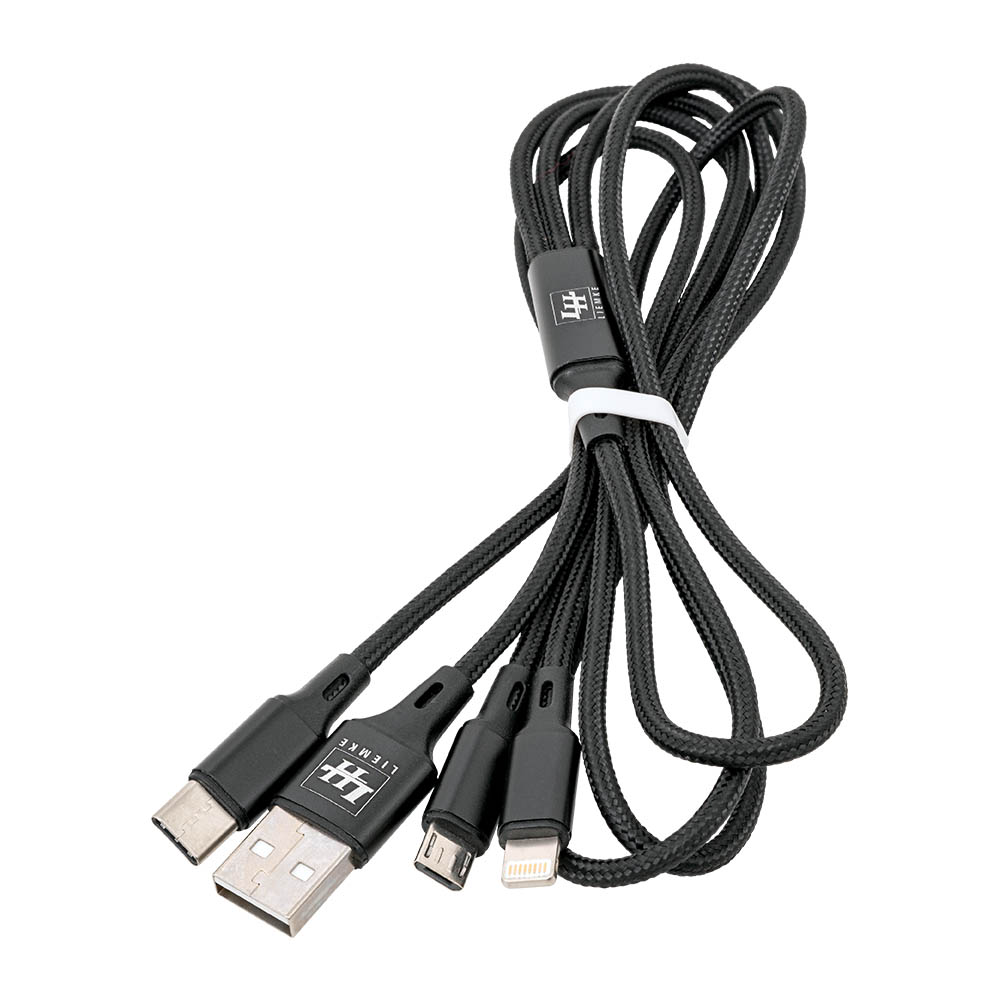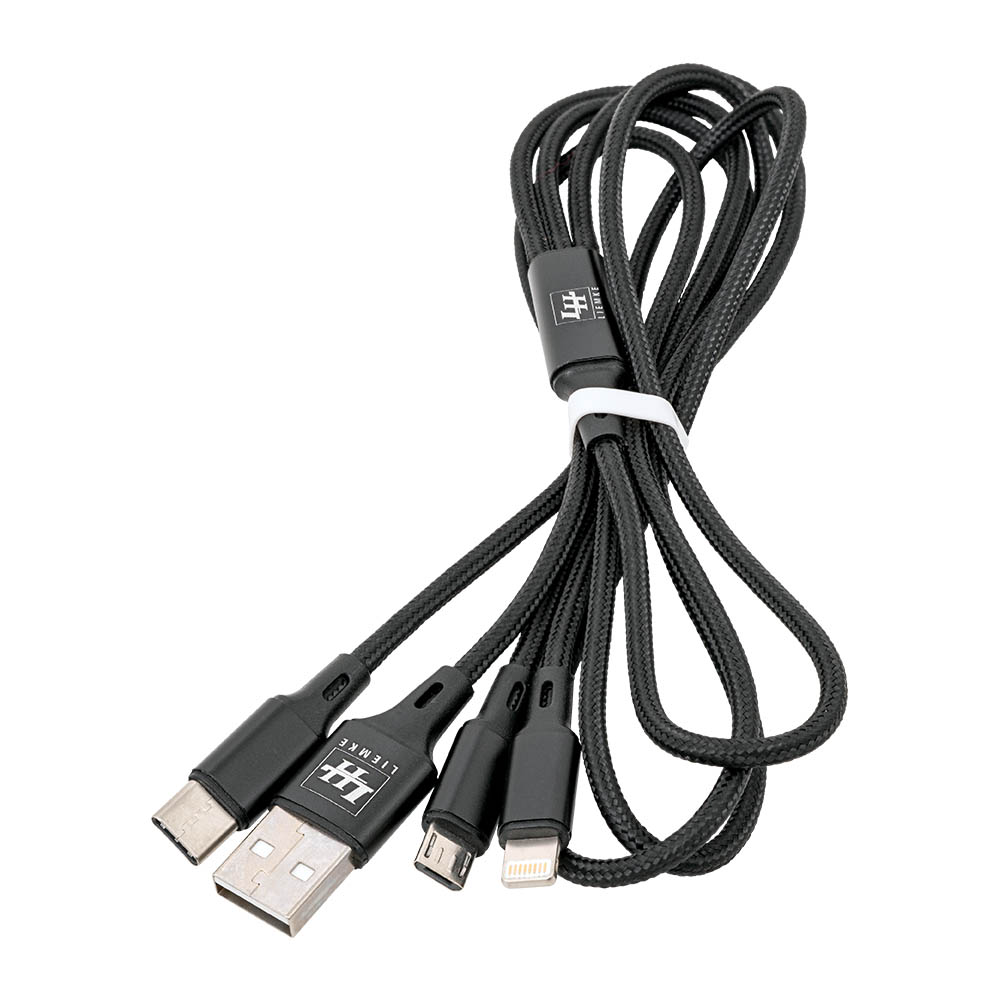 Prices excl. VAT plus shipping costs, import duties and additional taxes Learn more

Ready for immediate dispatch
First hand customer support
10.000+ happy customers worldwide
Original Blaser. Highest quality.
LIEMKE 3 in 1 USB Cable
With the 3 in 1 USB charging cable, you can charge your LIEMKE thermal night vision device using either the USB-C or Micro USB plugs. The additional Lightning plug can be used to charge any iPhone newer than generation 5.

With the help of an additional power bank, the 3 in 1 USB charging cable can be used to charge your thermal spotter quickly while out hunting. When combined with the appropriate adapter, your devices can also be charged via a mains power supply.

The cable is made of high quality materials to provide the highest possible safety when charging, and the best possible stability when transferring data. The 3 in 1 USB cable's charging time is faster than most standard cables. The woven sheathing and 1.2 m length guarantee maximum silence, comfort and practicality during hunts.

Up to three devices can be charged simultaneously with its maximum safe charging speed of up to 2.8A.
The 3 in 1 USB charging cable can be used with any LIEMKE thermal imaging night scope.